Experienced Lee County and Cape Coral Personal Injury Attorneys
If you've been injured in Lee County due to the negligent or wrongful misconduct of another party, Florida law may entitle you to compensation for your injuries.  When litigating a personal injury claim, however, there are a number of issues — challenges and opportunities — that you are likely to encounter.
A Cape Coral personal injury attorney from Spivey Law is here to help.
At our firm, we have spent many decades advocating on behalf of plaintiffs throughout southwest Florida, including Lee County and the surrounding areas.  We are deeply familiar with the courtrooms, judges, and jury tendencies in the region, and we know how to use this to our advantage.  Quite simply, the breadth and depth of our experience has taught us how to navigate the litigation process so as to obtain a favorable result for our clients.
Are you interested in learning more about our services and what we can do to assist you on the road to recovery?  Get in touch with us today to schedule a free and confidential consultation with one of our seasoned Lee County and Cape Coral personal injury lawyers.
Related Practices
Lee County Vehicle Accidents - The Statistics Are Concerning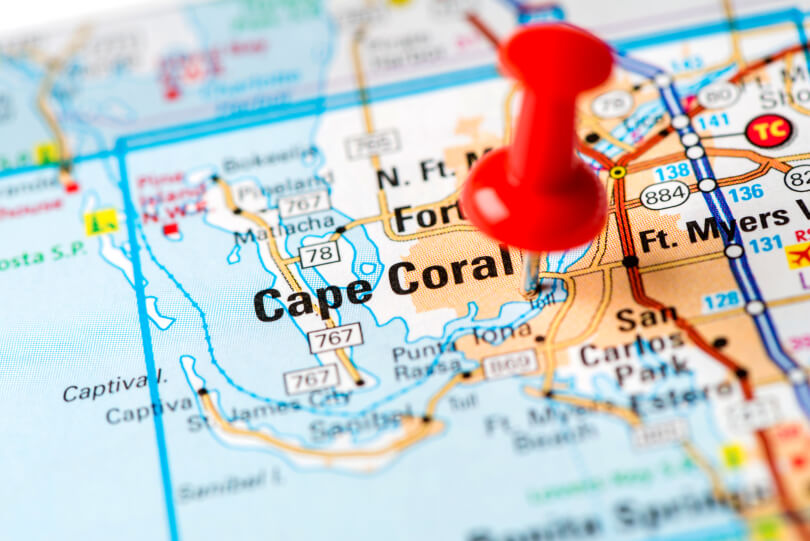 Lee County is among the most dangerous counties in the state of Florida when it comes to motor vehicle accident risks.  According to a USA Today report that used the state's integrated report exchange system for data, in 2017 alone, there were 111 fatalities and 7,836 injuries due to traffic crashes in Lee County.  In fact, the risk of motor vehicle injury and death is substantial enough that the Lee Health Trauma Center and the Lee County Metropolitan Planning Organization have created a project called "Driving Down Fatalities" to reduce the incidence of traffic-related injuries and death in the county.
Lee County does not fare better when it comes to other personal injury risks, such as slip and fall accidents and boating accidents.  Since the county is on the coast, it attracts a number of boating enthusiasts and other recreational visitors to its waterways, and unfortunately, the statistics reflect the high risk of injury posed to boaters in the county. According to an annual report conducted by the Florida Fish and Wildlife Conservation Commission, there were 43 boating accidents in Lee County in 2017 alone. Statewide studies have also revealed the unfortunate frequency of slip and fall deaths in Lee County, with the county recording 94 slip and fall-related deaths in 2017 alone.
Why Choose a Cape Coral Personal Injury Attorney from Spivey Law
In the wake of an accident, plaintiffs have many options in choosing an attorney. A quick search online or a glance through the local listings will reveal a number of personal injury firms in Lee County (and its surroundings), many of which seem to be offering the same basic services: free consultations and contingency fees.
So, what makes us different?
Randall Spivey, the firm's president, and founder, will personally manage your case. He is Board Certified in civil trial law by the Florida Bar, an honor achieved by less than 1% of Florida lawyers. Mr. Spivey has handled thousands of personal injury and wrongful death cases. He is AV rated as pre-eminent by Martindale Hubbell, the highest peer rating in the country.
It is important to understand that personal injury litigation firms adopt different strategies to stay in business. Many firms churn through a high volume of clients. They seek to negotiate quick and easy settlements — the sooner they can reach a positive resolution, the better, as it will minimize their overall costs.  With such firms, if they can secure a $100,000 damage recovery for a client whose claim is potentially worth $1 million, they might still view that as a "win."
We take a different approach.  Unlike many of our competitors, we invest a great deal of time and energy into each client, maintaining a highly engaged and communicative partnership with the client through every stage of the litigation process. This ensures that we have a deep understanding of the client and their case, which gives us the insight necessary to act appropriately on their behalf.
We make use of this informational advantage in conjunction with our aggressive litigation mentality.  We are willing and able to take a case all the way to trial for our client. Opposing counsel is aware of our willingness to do so and must therefore take your claims seriously from the beginning. This enables us to negotiate favorable settlements early on and maximize the damages.
Speak to a Skilled Cape Coral Personal Injury Attorney for a Free Consultation
At Spivey Law Firm, Personal Injury Attorneys, P.A., we have extensive experience representing the interests of those who have suffered injuries due to the negligence, recklessness, or wrongful misconduct of another.  Randall Spivey has spent decades committed to helping personal injury victims in Florida navigate the litigation process and secure the best possible compensation under the circumstances.
Interested in learning more about your claims and what steps you will have to take to move forward?
Call 239-337-7483 or send us a message online to schedule a free, confidential, and no-obligation consultation with an experienced Cape Coral personal injury lawyer. During your initial consultation, we will evaluate your case and help you understand what options may be available to you.