Port Charlotte Personal Injury Attorney Serving All of Charlotte County
If you've suffered injuries in Charlotte County, FL due to the negligent or wrongful misconduct of another party (individual or entity), you may have a right to sue and recover damages under Florida law. Personal injury litigation is a broad category, however, and no two cases are the same. For example, there is a world of difference between the litigation of a DUI car accident dispute and a slip-and-fall accident, and your Port Charlotte personal injury attorney must be capable of executing a case strategy that is truly customized to the circumstances (and your goals).
Given the uncertainty inherent to litigation, it's important that you consult a Charlotte County personal injury lawyer as early as possible so that you can properly identify witnesses, investigate the facts, and develop a solid case strategy for moving forward with the dispute.  Further, the statute of limitations in Florida negligence claims is generally four years from the date of the injury (with some exceptions, such as medical malpractice and wrongful death, which provide for a two-year statute of limitations). Failure to bring an action before the deadline passes could preclude you from recovering damages in Florida courts.
Are you ready to take steps towards a positive resolution?  We can help.  At Spivey Law Firm, Personal Injury Attorneys, P.A., we have extensive experience assisting clients at every stage of the litigation process.  Contact us for more details.
Accident Statistics for Charlotte County, Florida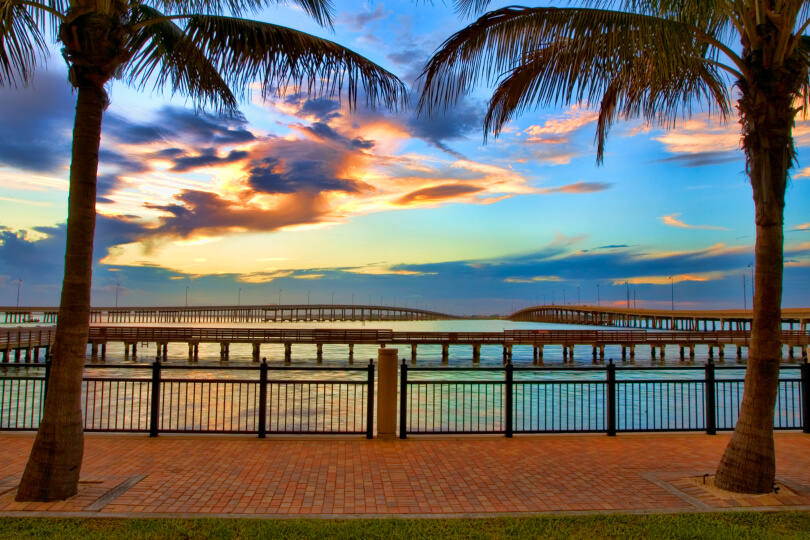 As a coastal county with a busy port, harbor area, and recreational parks/activities, Charlotte County draws a number of visitors, many of whom may not be fully informed of the risks inherent to their activity.  For example, a tourist might take a jet ski out on Charlotte harbor, but he or she might not be in a "safety-oriented" mindset because the rental company or owner failed to instruct or train them properly – they could lose control and crash into a small boat or piling, injuring them and the passengers therein.
According to data collected by the Florida Integrated Report Exchange System, in 2018, there were 2,729 total motor vehicle crashes in Charlotte County, which led to 1,579 injuries and 26 fatalities. The county does not fare much better when it comes to boating accidents. In fact, reports indicate that Charlotte County is ranked in the top 10 counties in the state when it comes to boating accidents, with many such accidents deemed preventable (i.e., failure to wear a safety jacket, intoxication, etc.). 
Litigation Requires the Assistance of a Skilled Port Charlotte Personal Injury Attorney
If you've been injured in an accident and have not litigated a legal dispute before, then chances are that you're at least somewhat concerned by what comes next. This is perfectly normal.  In fact, litigation can be confusing and even overwhelming for those who are unfamiliar with the process.  For instance, you may not realize that you have a deadline by which you must bring an action against the defendant, or you may not appreciate the fact that statements you make to insurers could be used to undermine your arguments later in the litigation process.
The inherent complexity of litigation justifies the assistance of an attorney early on in the process. A Charlotte County personal injury lawyer will provide a number of services at every stage of the litigation process, such as identifying potential defendants, performing a comprehensive investigation, guiding you through the procedural requirements, preserving evidence, working with experts who can evaluate the case, and offer supportive testimony, and much more.
Perhaps most importantly, a skilled attorney may be able to negotiate a favorable settlement compromise, thus shielding you from the uncertainty, stress, and delays associated with a trial. If negotiations break down, trial litigation may be an option to secure the compensation you deserve.
The Spivey Law Advantage
There are a number of law firm competitors in the personal injury space, and it can be quite a challenge for prospective plaintiffs to decide on which firm to choose. The Spivey Law Firm, Personal Injury Attorneys, P.A., we provide several unique advantages.
Randall Spivey, the firm's president, and founder, will personally manage your case. He is Board Certified in civil trial law by the Florida Bar, an honor achieved by less than 1% of Florida lawyers. Mr. Spivey has handled thousands of personal injury and wrongful death cases. He is AV rated as pre-eminent by Martindale Hubbell, the highest peer rating in the country.
We focus on just personal injury and wrongful death litigation. This focus gives us the depth of insight necessary to secure a win against defendants who are responsible for causing the accident.
Further, we commit ourselves to each client, taking the time to learn their needs, goals, and the intricacies of their case. This investment pays off over the course of the litigation process, as we can better represent our client's interests in high-conflict and high-opportunity situations.
Perhaps most importantly, we are aggressive and willing litigators.  We believe that effective advocacy requires a thorough preparation of the case. 
Schedule a Free Consultation With an Experienced Port Charlotte Personal Injury Attorney
Here at Spivey Law, Randall Spivey has extensive experience advocating on behalf of injured plaintiffs in Charlotte County and throughout the state of Florida.  We have successfully represented plaintiffs in a range of personal injury litigation, from boating accidents to motor vehicle accidents to slip-and-fall accidents and more.
If you believe that you may have an actionable injury claim, or if you're interested in having your claims fully evaluated by a qualified attorney, we encourage you to get in touch at your earliest convenience.  Call us at 941-764-7748 or send us a message online to schedule a free and confidential consultation with a skilled Port Charlotte personal injury lawyer at our firm.