Collier County and Naples Personal Injury Lawyers
If you've been injured due to the negligence, recklessness, or wrongful misconduct of another party, then a Naples personal injury lawyer at Spivey Law Firm, Personal Injury Attorneys, P.A. can help you bring an action against the defendant for damages.
Florida law generally entitles the victims of such misconduct to compensation for their injuries. However, success is not solely a matter of securing a settlement or favorable trial verdict — you will want to secure the maximum possible compensation that is available to you.
At Spivey Law, our commitment to comprehensive, aggressive legal representation can increase the likelihood of obtaining a full recovery. Over the years, we have handled numerous cases for plaintiffs in Collier County (as well as other parts of southern and southwestern Florida). Contact our firm today to learn more about how we can provide assistance and schedule a consultation with Naples personal injury lawyer.
Related Practices
Collier County Injury Statistics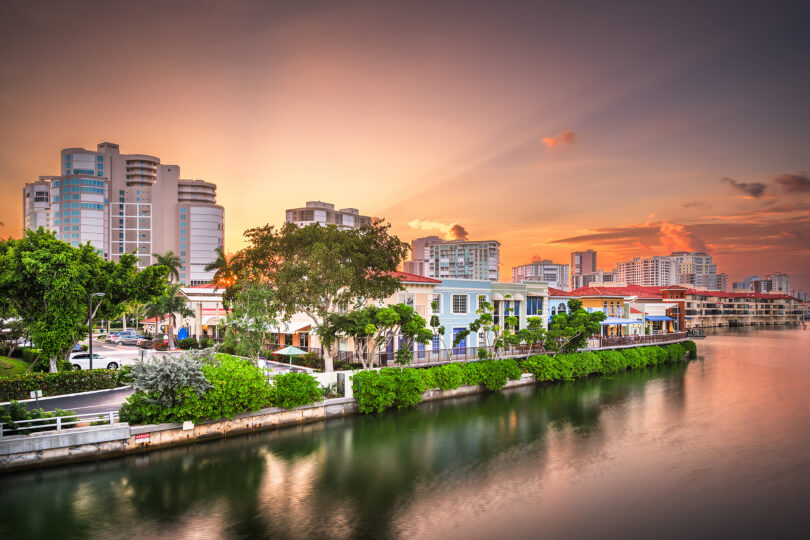 According to data compiled on Florida's Integrated Report Exchange System, Collier County experienced 5,459 total motor vehicle crashes in 2018 alone, which led to 3,209 injuries and 43 fatalities. This data ties into general trends regarding unintentional injuries and health outcomes in Florida (and Collier County specifically). A comprehensive report put together by the Florida Department of Health showed that unintentional injuries ranked among the top 10 causes of death in Collier County, with motor vehicle accidents, unintentional poisoning, and drowning being the most prominent.
Personal Injury Litigation - We Can Help
In the wake of an accident, it's quite normal for the plaintiff to be confused or even overwhelmed with their options for pursuing litigation.  It might not be entirely clear to the plaintiff that they have a legitimate claim for damages in the first place, and even if the plaintiff does have a legitimate claim, they may have concerns about whether they will be successful in securing compensation (and whether it is worthwhile from a financial and emotional standpoint to commit themselves to the dispute).
It is important to understand that litigation does not have to be a hostile, tiring, long-winded affair. In fact, the majority of cases are settled before they ever advance to trial. A skilled Naples personal injury attorney will thoroughly examine your claims, investigate the facts, work with various experts, and put forth a persuasive argument on your behalf. The majority of cases are successfully resolved by way of negotiating a favorable settlement.
Your Naples Personal Injury Lawyer Will Provide Specialized Representation
We specialize in providing legal representation to personal injury and wrongful death plaintiffs throughout Collier County and elsewhere in Florida. At Spivey Law, we believe in committing ourselves to high-quality advocacy. Each Naples personal injury lawyer takes every client seriously and invests the time, energy, and resources necessary to properly litigate their claims.  By limiting ourselves to personal injury and wrongful death litigation, we are able to focus our efforts and provide a more effective service.
Randall Spivey, the firm's president, and founder, will personally manage your case. He is Board Certified in civil trial law by the Florida Bar, an honor achieved by less than 1% of Florida lawyers. Mr. Spivey has handled thousands of personal injury and wrongful death cases. He is AV rated as pre-eminent by Martindale Hubbell, the highest peer rating in the country.
Contact Our Experienced Collier County and Naples Personal Injury Lawyers for Guidance
It is important not to delay the litigation process for too long. In Naples and the rest of Florida, personal injury claimants with negligence claims generally have four years from the date of injury to bring an action against the defendant (there are exceptions for medical malpractice, wrongful death, etc., which provide for a two-year statute of limitations). Though this may seem like ample time to pursue litigation, contacting an attorney immediately is critical for collecting the evidence and guiding you through all medical and legal aspects of the case.
Once the statute of limitations has passed, the claims at issue are deemed abandoned. It is therefore important to secure the assistance of a qualified attorney as soon as possible. Your attorney will evaluate your claims and file a lawsuit within the applicable timeframe, taking the steps necessary to preserve critical evidence that will support your arguments.
At Spivey Law Firm, Randall Spivey and his team have represented numerous plaintiffs in a wide range of personal injury litigation, from motor vehicle accidents to slip-and-fall accidents and more. We are aggressive litigators with a client-centered orientation, and we take the time to form a true partnership with our clients. This ensures that our clients are kept informed throughout the litigation process and that we have the tools and information we need to advocate effectively on their behalf.
Curious about your claims?  Call 239-793-7748 or send us a message online to schedule a free and confidential consultation with one of our experienced Collier County and Naples personal injury lawyers.