Obtaining Justice for Victims of Faulty Products Across Fort Myers, Naples, Cape Coral and Port Charlotte, Florida 
Did you or someone you love suffer injuries because of a faulty device? Was a loved one wrongfully killed because of a manufacturer defect or unsafe product? If so, you may be eligible to receive compensation, and an experienced Fort Myers defective product lawyer can help you recover maximum damages.
The Spivey Law Firm, Personal Injury Attorneys, P.A., has helped numerous people and their families who have been injured or killed as a result of using defective consumer products. Under Florida law, manufacturers and distributors of unsafe products can be held financially responsible for the injuries and death caused by product defects that have caused injury to the consumers who have unwittingly used the products in an appropriate manner. It typically does not matter if the manufacturer or distributor intended to cause injury to the consumer, or whether any negligent or careless behavior was involved in designing, manufacturing, marketing, or selling the product. Rather, the companies are held to what is referred to as a strict liability standard, in that they are strictly liable for any injuries that occur as the result of the usage of an unreasonably dangerous product. 
To learn more about your rights and options for recovery after an injury related to defective products in Florida, call (888) 477-4839 for a free consultation with Randall L. Spivey.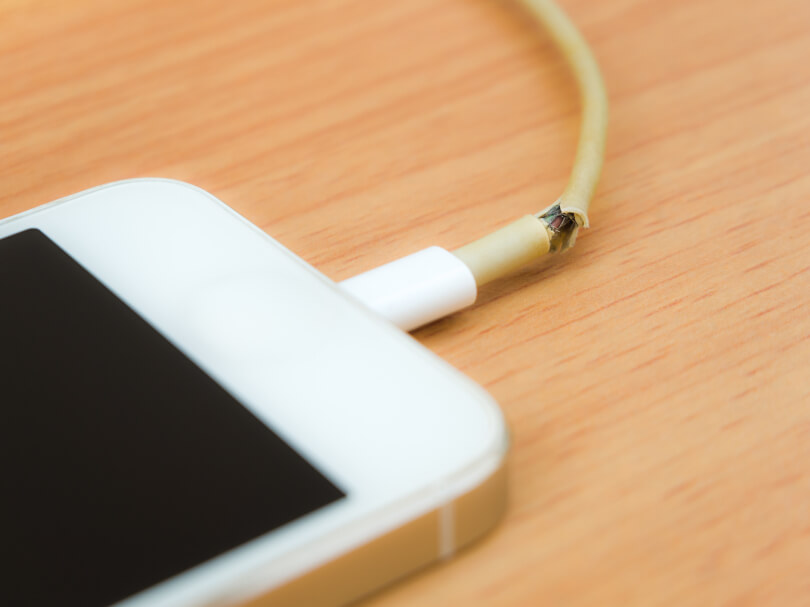 Are You the Victim of a Defective Product in Florida? 
Several different types of defects can lead to a product liability suit under Florida law. For instance, the product may have been defective in its design, it may have become defective through the manufacturing process, or it may have had a defect or otherwise posed a risk of harm to consumers of which the manufacturer was reasonably aware, but nonetheless chose not to warn consumers about, or at least did not adequately warn consumers about. In most cases, adequate warnings about a defect or hazard of using a consumer product might include explicit safety warnings on the product's box or other packaging materials, or enclosed written instructions as to how to use the product in a safe manner and avoid unnecessary injuries and risks. As a Fort Myers defective product lawyer who has handled numerous cases related to faulty devices, Randall L. Spivey knows that any of these types of defects can lead to a liability claim.

Our firm investigates not only the current condition of the product, but also delves into whether the product was dangerous at the time that it left the manufacturer or the designer of the product. In this manner, we can pinpoint how and when the product became defective, which, in turns, helps determine who is ultimately liable for the defect. Defective products can have devastating results, including injury and death. Some of the more common types of product defect cases have involved unsafe vehicles, tire blow-outs, tire tread separation, defective air bags, defective seat belts, defective child car seats or child restraints, defective gas grills, defective medical devices, and defective drugs or prescriptions.
Turn to our Fort Myers defective product lawyer for legal assistance with cases related to:
Recover Compensation With the Help of Our 
Fort Myers Defective Product Lawyer
If you or a family member has suffered injuries or death due to a dangerous or faulty product in Fort Myers or surrounding areas in Florida, please contact us for a free consultation with a defective product lawyer. There are no fees or costs unless you win, so there is no risk in scheduling a case review to determine whether you have a valid claim for compensation under Florida law. And for additional information, please visit our settlements and verdicts page to view the results in some of our Florida defective product liability cases and other types of accident and personal injury cases handled by Randall L. Spivey.
More Helpful Information 
Defective Children's Car Seats
A Real Risk on the Road - One of the most important safety devices which parents provide for their children is the car seat. When they are fully functional, they can significantly reduce the chance for injury or death should there be a vehicle accident. 
Why is There Another Takata Air Bag Problem 
The NHTSA reports that there are still 26 million unrepaired airbag inflator vehicles from previous recalls. Now there is another Takata airbag problem.
Remedies for Accidents Caused by Defective Samsung Products
Even the most common, everyday item can be potentially hazardous. Samsung has had two such product defects recently: the Samsung Galaxy Note 7 phones and Samsung washing machines. 
Defective Medical Devices Product Liability Claims
Each year many Americans are injured and or killed as a result of defective products, according to the U.S. Consumer Product Safety Commission (CPSC). Millions of Americans depend on advanced medical devices to correct health issues that impede their daily life. While most benefit from these devices, some patients suffer injuries as a result of faulty medical products.