Obtaining Justice for Victims of Faulty Products Across Fort Myers, Naples, Cape Coral and Port Charlotte, Florida 
Did you or someone you love suffer injuries because of a faulty device? Was a loved one wrongfully killed because of a manufacturer defect or unsafe product? If so, you may be eligible to receive compensation, and an experienced Fort Myers defective product lawyer can help you recover maximum damages.
The Spivey Law Firm, Personal Injury Attorneys, P.A., has helped numerous people and their families who have been injured or killed as a result of using defective consumer products. Under Florida law, manufacturers and distributors of unsafe products can be held financially responsible for the injuries and death caused by product defects that have caused injury to the consumers who have unwittingly used the products in an appropriate manner. It typically does not matter if the manufacturer or distributor intended to cause injury to the consumer, or whether any negligent or careless behavior was involved in designing, manufacturing, marketing, or selling the product. Rather, the companies are held to what is referred to as a strict liability standard, in that they are strictly liable for any injuries that occur as the result of the usage of an unreasonably dangerous product. 
To learn more about your rights and options for recovery after an injury related to defective products in Florida, call (888) 477-4839 for a free consultation with Randall L. Spivey.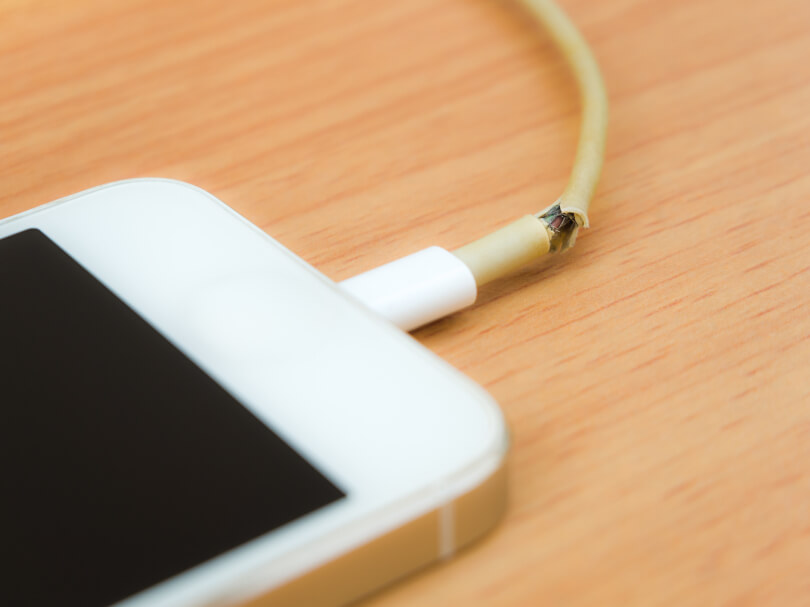 A Fort Myers Defective Product Lawyer is Here to Answer Your Questions
Several different types of defects can lead to a product liability suit under Florida law. For instance, the product may have been defective in its design, it may have become defective through the manufacturing process, or it may have had a defect or otherwise posed a risk of harm to consumers of which the manufacturer was reasonably aware, but nonetheless chose not to warn consumers about, or at least did not adequately warn consumers about. In most cases, adequate warnings about a defect or hazard of using a consumer product might include explicit safety warnings on the product's box or other packaging materials, or enclosed written instructions as to how to use the product in a safe manner and avoid unnecessary injuries and risks. As a Fort Myers defective product lawyer who has handled numerous cases related to faulty devices, Randall L. Spivey knows that any of these types of defects can lead to a liability claim.

Our firm investigates not only the current condition of the product, but also delves into whether the product was dangerous at the time that it left the manufacturer or the designer of the product. In this manner, we can pinpoint how and when the product became defective, which, in turns, helps determine who is ultimately liable for the defect. Defective products can have devastating results, including injury and death. Some of the more common types of product defect cases have involved unsafe vehicles, tire blow-outs, tire tread separation, defective air bags, defective seat belts, defective child car seats or child restraints, defective gas grills, defective medical devices, and defective drugs or prescriptions.
Turn to our Fort Myers defective product lawyer for legal assistance with cases related to:
Unsafe Medical Devices

3M Dual-Ended Combat Arms Earplugs – Tinnitus and hearing loss.

Allegan Breast Implants – Immune system cancer. 

Ethicon and Medtronic / Covidien Surgical Staplers – internal suture line failure, sepsis, anastomotic leakage.

FinPlus – minoxidil toxicity, rapid heart rate, and low blood pressure.

Hernia Mesh – bowel obstruction, mesh migration.

Injectafer – severe hypophosphatemia, osteomalacia, rhabdomyolysis.

IVC Filter – device fracture, heart and lung perforation.

JUUL Vaping Pods – lung disease and nicotine addiction.

Metal-on-Metal Hip Implants – device failure and loosening, inflammatory response, and metallosis.

Mirena IUD

Paraguard IUD – device fracture and migration.

Paraquat – Parkinson's Disease.

PFAS Firefighting Foam

Roundup Weed Killer – Non-Hodgkin's Lymphoma. 

Smart Set Bone Cement

Smith & Nephew Modular SMF and REDAPT Hip Implants – premature device failure, metallosis, and inflammatory response.

Stryker and Wright Medical / MicroPort Modular Hip Implants – premature device failure, metallosis and inflammatory response. 

Talcum Powder – Ovarian Cancer and Mesothelioma.

3M Bair Hugger Warming Blanket

Zimmer Biomet Shoulder – device fracture.

Zimmer Knee Implants

Zimmer M/L Taper, Kinectiv, and VerSys Hip Components – premature device failure, metallosis and inflammatory response.
What You Need to Know About Defective Products
Product liability is based on what is referred to as "tort" law. Torts are wrongful acts that cause injury to another person. Product liability claims can stem from negligence, strict liability, or breach of warranty issues. In product liability claims, various entities within the manufacturing chain, including the manufacturer of parts, assembling manufacturer, wholesalers, and retail store owners can be held accountable for the damages caused by defective products.
Defective products are inherently dangerous, causing all types of injuries and even death, but consumers rarely know a product is possibly defective when they are using it. It's important to understand that any product in your home or car can pose a danger.
For example, on Christmas morning, your young child receives a new hoverboard. She spends all day playing with it when, suddenly, the motor explodes and causes lacerations on her leg. Another common example of defective products is with automobile parts. Airbags, car seats, seatbelts, headrests, and parts of an engine can all be defective, leading to accident and injury.
If you believe that you have been injured by a defective product in Florida, contact a Fort Myers defective product lawyer at Spivey Law Firm, Personal Injury Attorneys, P.A.
Elements of a Product Liability Claim in Florida
Manufacturers and sellers are liable for manufacturing and marketing products that are unsafe when they are used as intended. In Florida, to make a products liability claim, a plaintiff must show that the product in question was flawed in one of three ways:
Defectively designed, 

Defectively manufactured, or 

Failed to warn (meaning the responsible parties knew or should have known of risks and failed to warn consumers).
In addition, the plaintiff (the injured party) must show that they were using the product as the manufacturer intended it to be used, or that they were using the product in a way the manufacturer could expect a reasonable person to use it.
Like other types of personal injury lawsuits, a defective product case must also provide loss by being able to show that the plaintiff suffered damages (i.e., actual injury or monetary loss resulting from using the manufacturer's product). The final element a Fort Myers defective product law firm will prove in your product liability case is causation - the injured individuals must show that the defect proximately caused the injury.                                                                                                                                           
Fort Myers Defective Product Lawyer Urges You to KEEP the Defective Item in Your Possession
If you were injured by a product that failed in some way, it is of chief importance that you keep the product you believe to be defective. Without the product, a Fort Myers defective product lawyer likely will not be able to provide the essential elements required to bring a lawsuit. At the time of the incident you might not recognize that the product was the reason you were injured. It is best to always preserve the evidence until you've had a chance to speak with an experienced personal injury lawyer.
Recover Compensation With the Help of Our 
Fort Myers Defective Product Lawyer
If you or a family member has suffered injuries or death due to a dangerous or faulty product in Fort Myers or surrounding areas in Florida, please contact us for a free consultation with a defective product lawyer. There are no fees or costs unless you win, so there is no risk in scheduling a case review to determine whether you have a valid claim for compensation under Florida law. And for additional information, please visit our settlements and verdicts page to view the results in some of our Florida defective product liability cases and other types of accident and personal injury cases handled by Randall L. Spivey.