Fort Myers Accident Law Firm Assisting Car Accident Victims With Their Injury Claims
If you or a family member has been injured in a motor vehicle crash, contact the Spivey Law Firm, Personal Injury Attorneys, P.A. Our Fort Myers car accident lawyer, Randall L. Spivey, can help auto crash injury victims throughout Florida recover compensation for past and future medical care expenses, past and future lost wages, past and future pain and suffering, and past and future loss of enjoyment of life.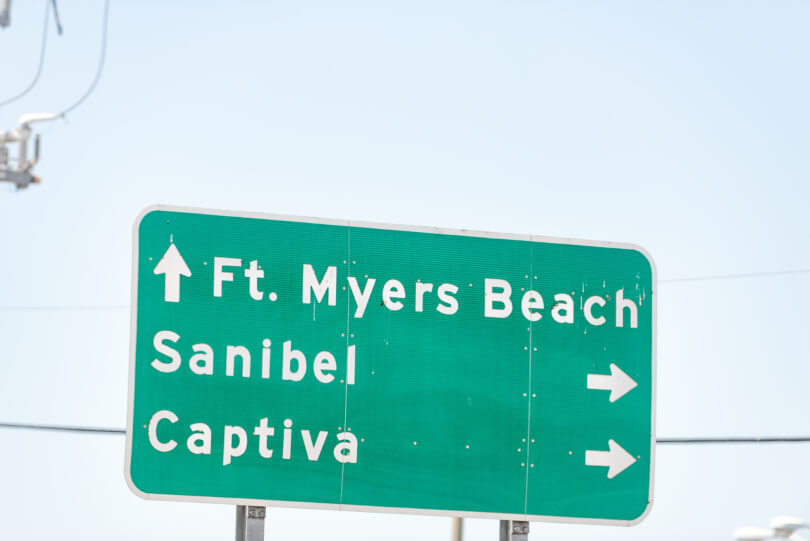 Injured in a Car Crash? A Fort Myers Car Accident Lawyer Can Help
On average, a person will experience at least one accident in his or her life where someone is injured. While the majority of such accidents do not result in death or serious injury, the injured party is usually entitled to recover for losses sustained as a result of the accident. That said, when someone you love is injured in a car accident, it is important to have the right Fort Myers car accident lawyer on your side.
If you were involved or injured in a motor vehicle accident in Fort Myers, special Florida car accident laws apply to your case. It is important to have an experienced attorney on your side to help you seek the justice that you and your family deserve when an automobile accident injury or death occurs because of another driver's carelessness. At the Spivey Law Firm, Personal Injury Attorneys, P.A., we take your case personally. Your case will be handled directly by Randall L. Spivey, the President and founder of the firm, and a top Florida car accident lawyer. 
Understanding Fault in Florida Auto Accidents
Anyone who has been hurt in a motor vehicle accident that was caused by someone else's reckless, careless or negligent acts has a right to sue for monetary compensation. Accident victims should note that they must be able to prove certain elements in order to be compensated. Those elements are:
The at-fault driver owed a legal duty to you, the accident victim, to operate his or her vehicle in a reasonable manner.

The at-fault driver failed to act in a reasonable manner when operating his or her vehicle.

You, the victim, sustained injuries due to the at-fault driver's failure to act in a reasonable manner.
The amount of compensation a victim might receive will vary depending on the specifics of the case.
What If I'm Partially to Blame For the Accident? Can I Still be Compensated?
It is possible for an accident victim who was partially at fault to still recover monetary compensation for his or her injuries. The court will look at the percentage of fault that can be attributed to each party and award damages accordingly. Simply put, the damages that a victim receives will be reduced by the percentage of fault assigned to him or her. Don't let the insurance company tell you how much you were to blame. Speak with a Fort Myers car accident attorney for a true evaluation of liability. 
If you've been injured in a Florida wreck and find yourself dealing with extensive injuries, your Fort Myers car accident lawyer will seek compensation for you from the at-fault party's insurance company. While you may be tempted to accept whatever offer comes your way, you shouldn't settle for anything less than what you deserve. Speaking with a Fort Myers car accident lawyer who has extensive experience in preparing and negotiating personal injury claims on behalf of car accident victims will ensure you completely understand what you're entitled to receive.  
Let Your
Fort Myers Car Accident Lawyer
Handle the Insurance Company
Dealing with the insurance company after an accident can be a daunting and confusing process. Usually, the insurance company will offer to pay to fix your car, but may make a low ball offer on your injury claim in an attempt to get you to accept far less than what you are owed. They will employ certain tactics to pressure you into settling for their offer, such as deliberately withholding information or suggesting that the offer they're making today is a last-chance opportunity to receive any compensation at all. Attorney Randall Spivey has experience fielding these tactics and is prepared to initiate negotiations on your behalf in a manner that defends your rights to a settlement and ensures the insurance company understands that they are up against a formidable opponent.
Damages Available in a Florida Motor Vehicle Accident Case
You may recover for your medical expenses; past, current and future lost wages or business income; pain and suffering; and certain other statutory or common law damages. In certain cases, you may also be able to recover punitive damages, which are typically limited to $500,000.
Our Fort Myers Car Accident Lawyer Explains What to Do After an Accident
First and foremost, anyone who has been involved in an accident should seek medical attention immediately. Some people believe that if they "feel" fine, then they are fine; however, there may be injuries that might not manifest themselves until later. Additionally, accident victims should contact law enforcement and ensure that an accident report is filed.
Accident victims should also try to document as much about the accident as possible. Your Fort Myers personal injury lawyer can provide you with a Florida Accident Form that will help you recall the specifics of the accident. Once you have made adequate notes of the accident, you should also take pictures, if possible, of the cars involved, the accident scene and any visible injuries.
Lastly, accident victims should be sure to gather contact information for all witnesses to the accident. Once all of the above-mentioned steps have been taken, an accident victim should immediately contact a Board Certified Civil Trial Attorney who specializes in personal injury to discuss the particulars of the case.
The Statute of Limitations for Car Accident Cases
In Florida, you generally have four years from the date of the accident to file suit for your injuries before your claim becomes "time barred" and cannot be filed. Wrongful death actions, however, are limited to two years. The right Fort Myers car accident lawyer knows how to properly calculate and make use of the time you have to file your case, but it's still encouraged that  you act sooner rather than later. 
It is important to note, however, that if you are a Florida resident whose accident occurred outside the state, the state in which the accident occurred may have a shorter statute of limitations, and the case is typically governed by where the accident took place, not where you live.  Contact Randall Spivey and his team to find out how our office can assist you with that particular situation.
Is it Worth Getting a Lawyer for a Minor Car Accident?
You should work with a Fort Myers car accident lawyer anytime you have injuries resulting from a car accident or if a loved one died in an accident. The role of a personal injury lawyer is to help you be compensated for the aftermath of an accident that happened because of someone else's fault. 
After an accident, even a minor one, we recommend you reach out to a Fort Myers car accident lawyer. It is very common for injuries to not immediately show. You may initially feel fine only to wake up a few days later and not feel healthy. For example, traumatic brain injuries are often unrecognizable until days or weeks following the accident. 
After a minor car accident, it is also possible that your car may have hidden damage, such as a bent frame, which can be costly to repair. 
Do You Really Need a Lawyer for a Car Accident?
Ask yourself this question: Do I trust my insurance company to look out for my best interests rather than their own? Insurance companies have only one goal: to maximize their profits. To do that, they are focused entirely on paying you as little as possible. 
Personal injury lawsuits typically arise when a car accident has occurred that has resulted in injury and the origin of that accident can be traced to someone's intentional or unintentional recklessness. Typical causes of car accidents that result in personal injury claims have included rear-end accidents, unsafe lane changes, failure to yield, drunk or distracted driving, driver fatigue, and poor weather conditions. In order to successfully recover damages for a car accident, your car accident attorney will have to show that one party's negligence or failure to exercise reasonable care directly caused the accident and resulting injury.
Proving who is at fault for an accident can be complex, which is why it is always recommended that you work with an experienced Fort Myers accident lawyer when navigating the aftermath of a car accident. Your lawyer will work to gather evidence of fault in order to establish that the at-fault party's insurance company is obligated to cover your medical expenses, lost wages, and pain and suffering. Our team will attempt to prove fault by assessing the police report that was created after the accident, reviewing any witness statements, and verifying whether the accident could have been caused by any number of specific factors. 
It is important to note that there are times when both drivers contributed some degree of fault for the accident, and Florida law states that compensation must be allocated according to each party's degree of fault in the accident. As such, the insurance company will attempt to reduce the amount owed to the injured individual based on their fault in the accident. This is why it's crucial to work with an attorney who can successfully navigate the negotiation process so you can ensure that your settlement is fair. 
The experienced accident attorneys at Spivey Law Firm, Personal Injury Attorneys, P.A. focus entirely on you and fight for the resources you need to properly heal. A Fort Myers car accident lawyer will protect your rights under the law. We're on your side and your side only.
What Do Fort Myers Accident Attorneys Charge?
At Spivey Law Firm, Personal Injury Attorneys, P.A., we work on a contingency basis, which means we charge you nothing unless and until we obtain compensation for you, either through a fair settlement or as the result of a successful trial. There is no fee for calling to speak with an experienced Fort Myers accident lawyer.
What If a Family Member Dies in a Car Accident?
When you lose a loved one in an accident, you and your family will be overwhelmed with grief and shock. We always encourage individuals to contact Fort Myers Car Accident Lawyer Randall Spivey as soon as possible, as you may have a valid wrongful death claim under Florida law.
Our team will treat you or your family members with compassion, understanding, and empathy, but you can also expect that we will aggressively pursue your claim so that you can be adequately compensated for your tragic loss.
Obtain Justice and Due Compensation With the Help of a Fort Myers Car Accident Lawyer
A car accident injury can leave a person with a lifetime of pain and suffering, medical bills and lost wages. Our firm helps people from start to finish with their case, including assisting with the investigation, dealing with the insurance companies, helping the injured find qualified medical doctors to treat them, helping them determine who is going to pay the medical bills, and most importantly, providing assistance with the best possible monetary settlement or verdict that can be achieved based on the facts of the particular automobile accident case.
Please call us today at 888-477-4839 or in Fort Myers at 239-337-7483, or contact us online to schedule a free consultation with a top Fort Myers car accident lawyer at Spivey Law Firm, Personal Injury Attorneys, P.A.