Florida is nature's paradise, and millions of visitors arrive in our state each year to enjoy our weather, scenery, and amusements such as golf, boating, beaching, and theme parks.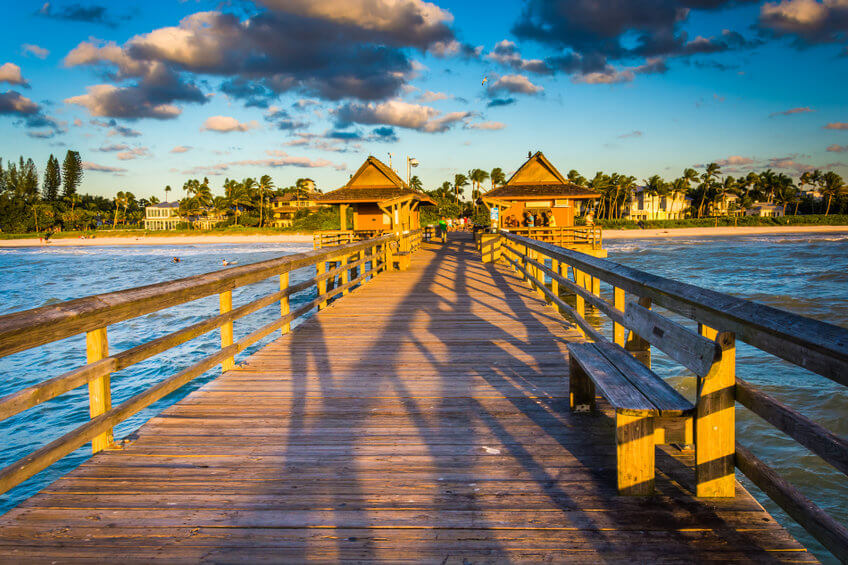 WINK News reported in June 2021 that Southwest Florida tourism is set for a record-breaking year. May 2021 showed tourism up from the best year, 2019. Southwest Florida International Airport expects a 60 to 90 percent increase in passengers.
Tourism is important to our economy. The Lee County tourism sector employs 1 out of every 5 people. The county receives approximately 5 million visitors a year who spend more than $3 billion in our area, according to the Lee County Visitor and Convention Bureau. "Not only do we benefit from the economic impact of the industry in dollars and cents, but we also benefit from the quality of life to which it contributes. In essence, tourism is a tool for enhancing what we love about our region - from its ecological wonders to its history and culture."
The National Highway Traffic Safety Administration (NHTSA) surveyed America's most dangerous cities for drivers. The survey was based on the annual number of fatal accidents. Four out of the 15 cities on the list are in Florida. The most dangerous interstate in the nation is also in Florida. It is Interstate-4 that runs from Tampa, through Orlando, to the east coast.
"It is important that visitors know how to safely navigate through our area, especially as traffic increases. We at Spivey Law Firm, Personal Injury Attorneys, P.A. want to share with visitors the most common contributing factors to Southwest Florida vehicle accidents which are: speeding, drunk driving, reckless driving, distracted driving, dangerous intersections, nighttime driving, inclement weather, and not adhering to traffic signals and signs," said Fort Myers Accident Lawyer Randall Spivey. "The following are a few safety tips visiting drivers should know:
Heavy Traffic – When driving, it is important to practice defensive driving and follow the rules of the road, especially in heavy traffic.
Move Over Law – The Florida Department of Highway Safety and Motor Vehicles urges every driver to know Florida's Move Over Law. The law requires drivers to move over a lane, when they can safely do so, for stopped law enforcement, emergency, sanitation, utility service vehicles, and tow trucks or wreckers. If they can't move over, or when on a two-lane road, they are to slow to a speed that is 20 mph less than the posted speed limit.
Driving Under the Influence – Driving under the influence of alcohol or drugs is against the law. Always have a designated driver before consuming alcohol or taking medications.
Distracted Driving – Never drive distracted. Distracted driving is an activity that diverts a driver's attention from his or her main job, that of driving. Distracted driving activities include talking or texting on the phone, eating and drinking, talking with people in the vehicle, and changing radio stations or the navigation system.
Pedestrian Traffic – The NHTSA reports, "Everyone is a pedestrian." A pedestrian was killed every 85 minutes in traffic crashes in 2019.
Motorcycle Traffic – Drivers should expect to see motorcycles everywhere. Drivers should check blind spots and drive undistracted to avoid accidents with motorcyclists.
Bicycle Traffic – With an increase in tourist traffic, many of Southwest Florida's areas will have bicycle traffic. Drivers should always expect a bike rider may be present when they are in their vehicles.
"Regardless of whether you are a tourist from out-of-town or out-of-state, if you or a loved one is injured in an accident because of the negligence of another, we at Spivey Law Firm, Personal Injury Attorneys, P.A. are ready to assist you 24/7. There are no costs or attorney fees until we receive a monetary recovery for you," said Fort Myers Accident Lawyer Randall Spivey.
Fort Myers Accident Lawyer Randall L. Spivey is a Board-Certified Trial Attorney – the highest recognition for competence bestowed by the Florida Bar and a distinction earned by just one percent (1%) of Florida attorneys.  He has handled over 2,000 personal injury and wrongful death cases throughout Florida.  For a free and confidential consultation to discuss your legal rights, contact Spivey Law Firm, Personal Injury Attorneys, P.A., in Lee County at 239.337.7483 or toll-free at 1.888.477.4839, or by email to Randall@SpiveyLaw.com.  Visit SpiveyLaw.com for more information. You can contact Spivey Law Firm, Personal Injury Attorneys, P.A. in Charlotte County at 941.764.7748 and in Collier County at 239.793.7748.