Experts agree extreme exhaustion is as dangerous as alcohol or drugs when drivers get behind the wheel.  The National Safety Council (NSC) reports drowsy driving accounts for about 100,000 crashes, 71,000 injuries, and 1,550 fatalities every year in the United States.
When do U.S. drowsy-driving accidents happen?
Drowsy-driving crashes happen most frequently between midnight and 6 a.m. or in the late afternoon and frequently occur on rural roads and highways, according to the National Highway Traffic Safety Administration (NHTSA).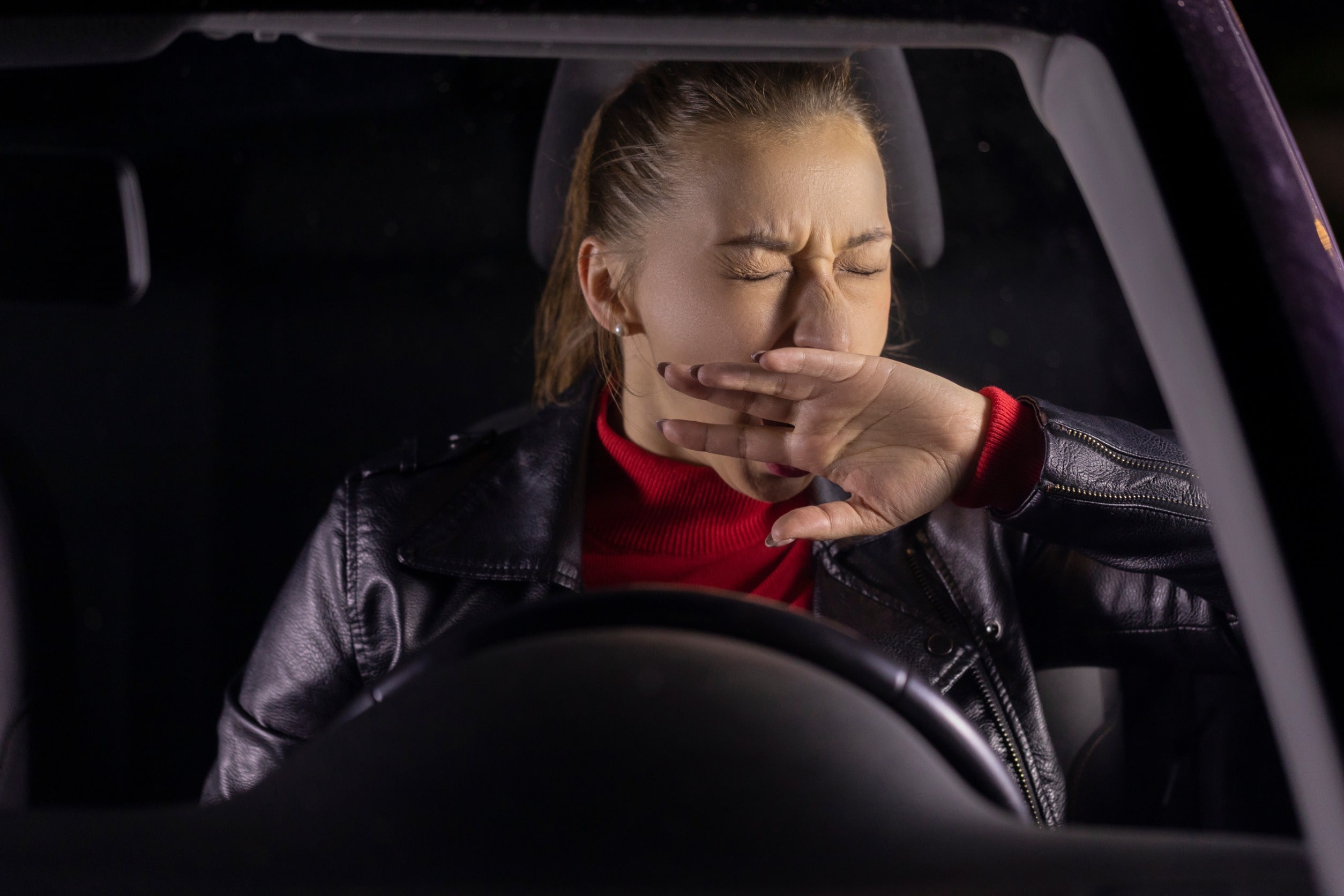 Florida drowsy-driving accidents
Florida has its share of drowsy-driving accidents. News4Jax reported that in 2021 nearly 4,000 crashes were caused by drowsy driving.
Lieutenant Colonel Troy Thompson from the Florida Highway Patrol said, "Driving a motor vehicle while fatigued is unsafe. Whether you are driving a vehicle with two wheels or 18, driving while drowsy is a poor decision that can lead to deadly consequences. The Florida Highway Patrol encourages all drivers to be fully alert when operating a motor vehicle and to park in a safe location and take a break if they are having difficulty focusing, yawning repeatedly, or drifting into other lanes."
Recognize the signs of drowsiness
The Centers for Disease Control and Prevention (CDC) reports that drowsy driving "… usually happens when a driver has not slept enough, but it can also happen because of untreated sleep disorders or shift work. Prescription and over-the-counter medications can also cause drowsiness, and alcohol can interact with sleepiness to increase both impairment and drowsiness."
How do you know if you're driving while drowsy?
The CDC wants drivers to learn the warning signs of drowsy driving:
Yawning or blinking frequently
Trouble remembering the past few miles driven
Missing your exit
Drifting from your lane
Hitting a rumble strip on the side of the road
How to avoid drowsy-driving accidents
To avoid drowsy-driving accidents, News4Jax recommends the following 7 tips:
Avoid driving at times when you would usually be asleep.

If you start feeling tired on the road, pull over somewhere safe and rest.

On longer trips, take a break every 100 miles or two hours.

Be sure to factor in rest time when planning your trip.

Traveling with someone else? Try driving in shifts.

Read the labels of any medicines you take.

Do NOT drive after taking anything that causes drowsiness.
Florida Car Accident Lawyer Assists Accident Victims
Spivey Law Firm, Personal Injury Attorneys, P.A. helps seriously injured accident victims caused by negligent drivers receive the compensation to which they are entitled. Florida Car Accident Lawyer Randall Spivey and his legal team know that when a drowsy driver causes an accident, accident victims' and their families' lives change. They have many challenges ahead and may be entitled to financial damages and non-financial damages.  
Financial damages cover medical expenses and non-medical expenses, such as prescriptions, household help, and transportation costs. Also included is consideration for the loss of income, the capacity to receive future income increases, and benefits.

Non-financial damages cover such things as pain and suffering, loss of the enjoyment of life, mental anguish, and disfigurement.
Should you or a loved one be injured by a drowsy driver, contact Spivey Law Firm 24/7 at 239.337.7483, toll-free at 1.888.477.4839, or online at SpiveyLaw.com. There are no costs or attorney fees until the firm receives a monetary recovery for you.
Here are what a couple of clients have said about working with Spivey Law Firm:
Randal Spivey is highly qualified and caring - Spivey has been right by my side throughout every phase of my case, compassionate and so knowledgeable. I could not have chosen a better attorney. – PATRICIA
Outstanding Law Firm!!! The Spivey Law Firm is the best of the best. Mr. Spivey is an outstanding attorney! We were lucky to have him represent us. He is honest, knowledgeable, and an outstanding negotiator. His staff is amazing! It was comforting to know that Mr. Spivey, himself, was handling our case from the beginning to the end. We could not have asked for a better experience. - RICHARD