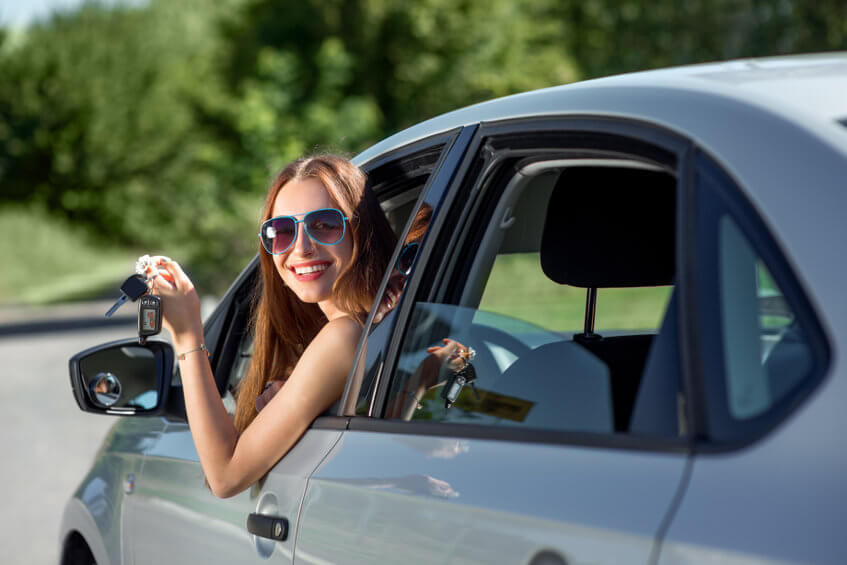 "Learning to drive is an exciting time for a teenager, but driving is a privilege," said the Florida Department of Highway Safety and Motor Vehicles (FLHSMV) Executive Director Terry L. Rhodes in a recent press release. "It is critical to instill safe driving habits and techniques in young drivers early to ensure all motorists on our roadways are safe."
An 18-year-old Immokalee teen was tragically killed in November after being involved in a two-vehicle crash on Corkscrew Road, near Alico Road. The Florida Highway Patrol (FHP) said the teen was driving a pickup shortly after 3 p.m. when his truck entered the eastbound lanes and hit head-on a sedan driven by a 36-year-old Estero woman.
As we are in the holiday season, more teens will be on the roads than at other times of the year. Spivey Law Firm, Personal Injury Attorneys, P.A. sees the devastation caused by teen vehicle accidents to teens, their families, and their friends. Parents/guardians need to assist their teen drivers in preventing vehicle accidents after they receive their drivers' licenses.
The Centers for Disease Control and Prevention (CDC) says vehicle accidents are the cause of nearly one-half of all teen deaths, especially of drivers between the ages of 15 and 20. When passengers are in a teen's vehicle, their risk of being in a fatal car crash doubles. The CDC urges parents and guardians to be aware of the 8 danger zones teens should know about crashes and injuries. These include driver inexperience, driving with teen passengers, nighttime driving, not using seat belts, distracted driving, drowsy driving, reckless driving, and impaired driving.
Driver inexperience – The Children's Hospital of Philadelphia Research Institute says, "Getting licensed only means teens have met the state-required practice hours and have passed an on-road test. While they may have a basic knowledge of how to navigate their vehicles in high traffic areas and other challenging situations, they need to gain much more driving experience. Graduated Driver Licensing (GDL) programs help inexperienced drivers gain experience and develop critical driving skills in lower-risk driving situations." 
Driving with teen passengers – A study published in the journal Health Psychology showed that teen passengers can have a big effect on a teen driver's safe driving attitude. Teen passenger personal attitudes about risky driving habits can influence a teen driver to engage in risky driving behaviors. 
Nighttime driving – The Children's Hospital of Philadelphia Research Institute reports that night driving statistics show that teens are far more likely to be in serious driving accidents at night because driving at night is very different from driving during the day. At night there is reduced visibility and less time to see and react to road signs and conditions. 
Not using seat belts – The Centers for Disease Control and Prevention (CDC) reports that teens, whether they are drivers or passengers, have the lowest rate of seat belt use of any age group. The consequences are deadly for not using seat belts. 
Distracted driving - Peer passengers, talking or texting on a cell phone, changing the radio station, eating, or applying makeup are all dangerous distractions. If the brain is thinking about anything other than driving, it can make it difficult to react during a potential crash, especially for inexperienced teen drivers, according to the Children's Hospital of Philadelphia Research Institute. 
Drowsy driving – The National Safety Council estimates that drivers under the age of 25 are involved in at least 50 percent of drowsy driving crashes. 
Reckless driving - According to the CDC, teens are more likely than older drivers to speed and allow shorter headways (the distance from the front of one vehicle to the front of the next).  
Impaired driving – Mothers Against Drunk Driving (MADD) says teen drinking is a bigger deal than we might think. The law says it's illegal to drink under the age of 21, and it's illegal for someone under 21 to drive after drinking any amount of alcohol. However, accidents continue to happen when teen drivers drive impaired by alcohol and/or drugs.
Research demonstrates parents/guardians can assist their teen drivers in being safe when driving. The CDC suggests parents/guardians have regular conversations with teens about safety, practice driving together, and set examples for teens of good driving habits. "Create a Parent-Teen Driving Agreement that puts your rules in writing to clearly set expectations and limits. Work with your teen to outline hazards to avoid and consequences for breaking rules. Keep it on the fridge and update it as your teen gains experience and more driving privileges."
If you or a loved one is injured in a teen accident because of the negligence of another, the Fort Myers accident attorneys at Spivey Law Firm, Personal Injury Attorneys P.A are available to assist you 24/7 at 239.337.7483 or toll-free at 1.888.477.4839.