Automatic Emergency Braking Systems Proposed for Heavy Vehicles
September 12, 2023 | Category: Truck Accidents | Share
On June 22, 2023, the U.S. Department of Transportation's National Highway Traffic Safety Administration (NHTSA) and the Federal Motor Carrier Safety Administration (FMCSA) announced a Notice of Proposed Rulemaking (NPRM) requiring heavy vehicles to have automatic emergency braking (AEB) systems that can mitigate the frequency and severity of rear-end collisions.
Heavy vehicles are defined as those having a gross vehicle weight greater than 10,000 pounds, such as heavy-duty trucks.
NHTSA Chief Counsel Ann Carlson said, "Advanced driver assi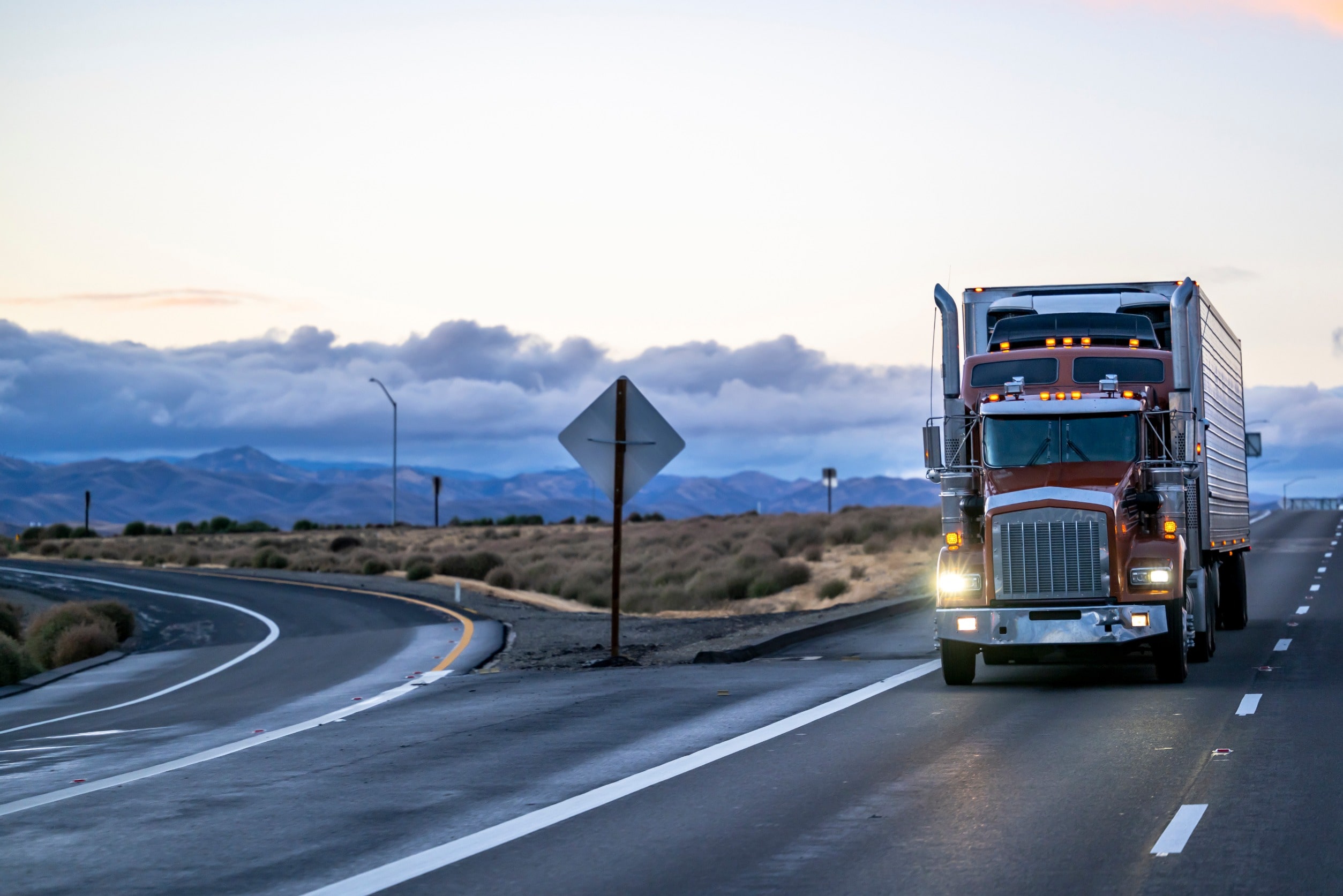 stance systems like AEB have the power to save lives. Today's announcement is an important step forward in improving safety on our nation's roadways by reducing, and ultimately eliminating, preventable tragedies that harm Americans."
How AEB Systems Work
According to the NHTSA, AEB systems use multiple sensor technologies, working together, that detect a vehicle in a crash-imminent situation. The AEB system will automatically apply the brakes if the driver fails to do so. It can also apply more braking force to supplement a driver's braking if needed. The proposed AEB system standard would require the technology to work at speeds ranging between low-speed (6 mph) and high-speed (roughly 50 mph) situations.
U.S. Heavy Vehicle Crash Statistics
Approximately 60,000 rear-end crashes happen each year. Implementation of the NPRM could prevent 19,118 crashes, save 155 lives, and prevent 8,814 injuries each year, according to the NHTSA.
FMCSA Administrator Robin Hutcheson said, "Establishing AEB standards is a key component of the Department's National Roadway Safety Strategy. This technology can enhance the effectiveness of commercial motor vehicle crash reduction strategies and reduce roadway fatalities."
The Insurance Institute for Highway Safety (IIHS) reports that most of the deaths in large truck crashes occur to passenger vehicle occupants. This is because they are more vulnerable. Trucks often weigh 20-30 times more than passenger vehicles.
Florida Heavy Vehicle Crash Statistics
Florida was in the top five states for the most heavy vehicle accidents in 2022, according to FMCSA.
Texas– 18,359 accidents (651 fatalities, 9,453 injuries)
California– 12,889 (364 fatalities, 4,995 injuries)
Florida– 9,136 (243 fatalities, 4,427 injuries)
NewYork – 7,746 (116 fatalities, 5,893 injuries)
Illinois– 7,509 (198 fatalities, 3,583 injuries) 
Most Common Injuries in Heavy Vehicle Crashes
 In 2022, Florida's 4,427 injuries were most commonly: 
Neck Injuries – Occurring when the head is suddenly jerking forward and back which causes a strain to the ligaments and muscles.
Broken Bones – Fractures to the arms, legs, ribs, and other bones.
Spinal Cord Injuries – Ranging from mild to severe, they can result in paralysis.
Traumatic Brain Injuries – TBIs result from the head hitting a hard surface like the steering wheel or dashboard. TBIs can lead to long-term cognitive and physical impairments.
Internal Injuries – Such as internal bleeding, organ damage, and ruptured blood vessels.
Burns – If a vehicle catches fire, victims can suffer severe burns and scarring.
Emotional Trauma – Victims of heavy truck accidents may suffer emotional trauma, like PTSD (post-traumatic stress disorder), depression, and anxiety. 
The Importance of Seeking Medical Attention Following an Accident 
If you or a loved one is injured in an accident because of the negligence of another, it is important to seek medical attention immediately. Not only are there Florida laws regarding the timing of seeking medical treatment after an accident, but the severity of any injury may also increase with time if left undiagnosed and untreated. For more information on medical treatment, please go to "How Does Medical Treatment Affect a Personal Injury Case." 
The Importance of Legal Counsel in a Personal Injury Case 
Insurance adjusters are employees of insurance companies, and their prime allegiance is to their employer. This is why it is important to seek legal advice as soon as possible following an accident. Florida Truck Accident Lawyer Randall Spivey and his legal team at Spivey Law Firm, Personal Injury Attorneys, P.A. assist truck accident victims 24/7. There are no costs or attorney fees until the firm receives a monetary recovery for its clients. Please contact us at 239.337.7483, toll-free at 1.888.477.4839, or online at SpiveyLaw.com.