Common Causes of Southwest Florida Bike Accidents
December 10, 2021 | Category: Bike Accidents | Share
The Southwest Florida biking season lasts year-round because of our temperate climate. We have over 800 miles of coastline and many bike-friendly trails for bikers to enjoy. However, bicyclists may suffer catastrophic injuries when riding in Southwest Florida because of the negligence of other motorists.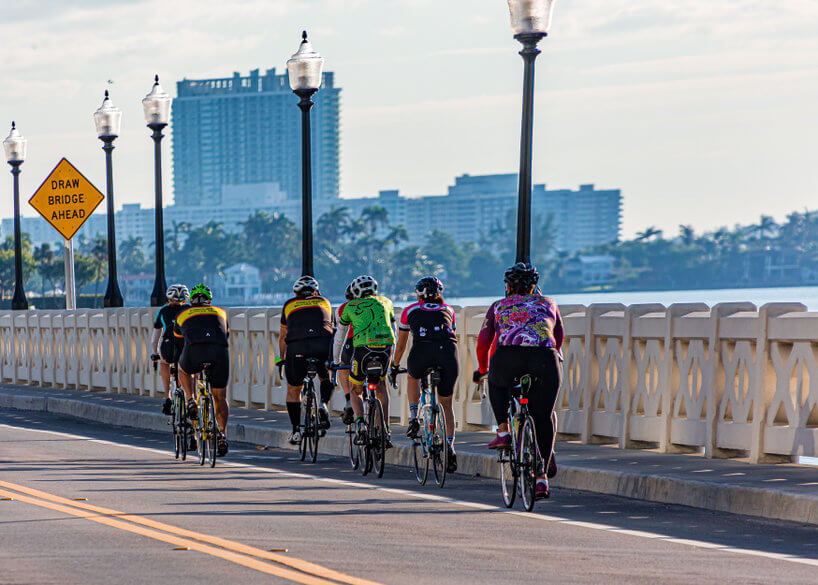 The Florida Department of Highway Safety and Motor Vehicles (FLHSMV) reported there were 5,082 bicycle crashes in 2020. Under Florida law, a bicyclist is deemed a "motorist" which means he or she is subject to the same rules of the road as other drivers. Many bicycle accidents are the result of:
Motor vehicle driver negligence
Speeding
Driver failing to observe stop signs and traffic signals
Drivers failing to yield the right-of-way at intersections
Rear-end collisions 
Bicyclists may suffer catastrophic injuries, even tragic death. There may be broken or fractured bones, concussions, traumatic brain injuries (TBIs), soft tissue injuries, scrapes, scratches, bruises, and permanent scarring.
For an injured bicyclist to recover for injuries and damages in an accident caused by a motorist, he or she must prove negligence on the part of the driver, and that the driver breached the duty to act in a reasonable, prudent, and careful manner that resulted in the bicyclist's injuries and damages. To prove negligence there must be an investigation into the circumstances of the accident, and evidence must be gathered.
Compensation may be sought through a personal injury or wrongful death action. This compensation can be used to defray such things as past, present, and future medical expenses, rehabilitation expenses, long-term care expenses, lost wages, and pain and suffering.
"After a bicycle accident caused by the negligence of another, bicyclists should contact Spivey Law Firm, Personal Injury Attorneys after seeking medical attention. There are also some other actions victims and/or their families should do. These actions may be found at What Bicyclists Should Do After An Accident. We are available to assist you 24/7, and there are no costs or attorney fees until we receive a monetary recovery for you," said Fort Myers Bicycle Accident Attorney Randall Spivey. "Here is what one client said about working with our firm:
I was unfortunately injured in a car accident that was not my fault. The insurance companies were very uncaring and treated me like I had somehow done something wrong. My health insurance would cover nothing related to the accident. I contacted Mr. Spivey and he and Mary took over. I received the medical care I needed, and Mr. Spivey handled the insurance companies. In my 60 years, I have never had a need to contact a personal injury lawyer and never thought I would. I was totally turned off by the high-pressure ads on TV by a different company However, Mr. Spivey and Mary proved that not all personal injury attorneys are the same and if you want compassionate and professional assistance, choose a professional attorney. The settlement was extremely generous, and the process was handled professionally and seamlessly. Thank you!   Lynn O.
Fort Myers Bicycle Accident Attorney Randall L. Spivey is a Board-Certified Trial Attorney – the highest recognition for competence bestowed by the Florida Bar and a distinction earned by just one (1%) percent of Florida attorneys.  He has handled over 2,000 personal injury and wrongful death cases throughout Florida.  For a free and confidential consultation to discuss your legal rights, contact the Spivey Law Firm, Personal Injury Attorneys, P.A., in Lee County at 239.337.7483 or toll-free at 1.888.477.4839, or by email to Randall@SpiveyLaw.com.  Visit SpiveyLaw.com for more information.  You can contact Spivey Law Firm, Personal Injury Attorneys, P.A.in Charlotte County at 941.764.7748 and in Collier County at 239.793.7748.