The National Highway Traffic Safety Administration (NHTSA) reported that 2,841 lives were tragically lost in 2018. Those included 1,730 drivers, 605 passengers, 400 pedestrians and 77 bicyclists.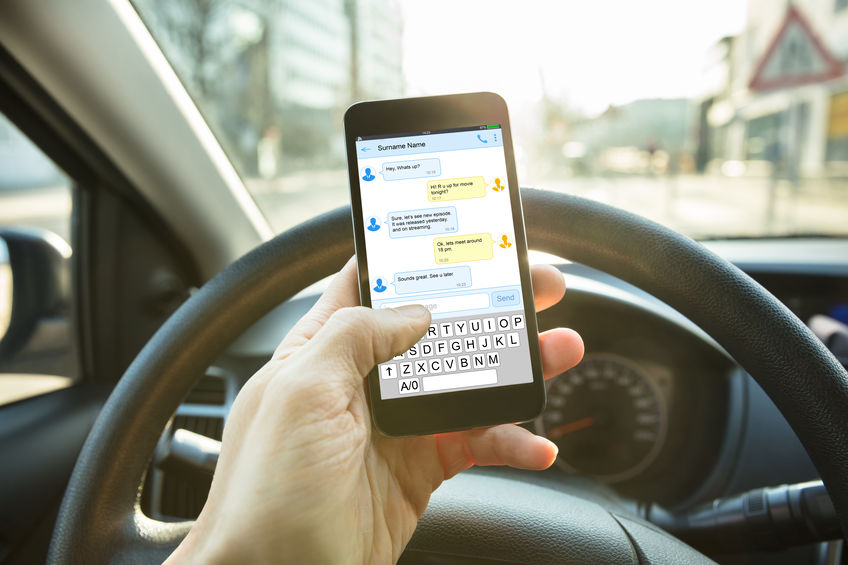 EndDD.org (End Distracted Driving) was founded in 2009. It is a project of the Casey Feldman Memorial Foundation, a 501(c)(3) not-for-profit organization. It was established in memory of 21-year-old Casey Feldman who was struck and tragically killed by a distracted driver while she was crossing the street in a crosswalk in Ocean City, New Jersey. EndDD's mission is "to save lives from distracted driving through advocacy, education and action." It provides speakers, presentations, and videos to educate the public.
Anything that takes a driver's attention away from driving, such as talking or texting on the phone; eating and drinking; talking to others in the vehicle, including children; and adjusting stereos, entertainment or navigations systems, is considered distracted driving.
NHTSA says the most alarming distraction is texting, which diverts a driver's attention for at least 5 seconds.
SADD (Students Against Destructive Decisions) said a recent study showed that drivers engaged in phone conversations were less aware of traffic movements around them. SADD would like everyone to keep the following in mind:
Using a hands-free unit does not eliminate the distraction of having a cell phone conversation while driving.
The NTSB (National Traffic Safety Board) noted that the number of car crashes related to the use of phones while driving is unknown because most jurisdictions do not have driver distraction codes on their accident report forms.
Education should be a key component of any effort to reduce the risk of traffic collisions resulting from cellular telephone use; some believe education could prove to be more effective than sanctions.
Young drivers do only 20 percent of their driving at night, but more than half of crash fatalities of adolescent drivers occur during nighttime hours.
The risk of a crash involving a teenage driver increases with each additional teen passenger in the vehicle.
It only takes a second for a crash to happen. Distractions occur when drivers concentrate on something other than operating their vehicles, such as engaging in cell phone conversations (or watching DVDs).
The NHTSA estimates that 25 percent of all crashes involve some form of driver distraction. 
"When getting behind the wheel of a vehicle, each person needs to understand the responsibility driving entails and not be distracted. It takes 100 percent concentration. If you or a loved one is injured because of the negligence of another, after seeking medical attention, please contact our experienced legal team. We are ready to assist you 24/7," said Cape Coral Personal Injury Lawyer Randall Spivey of Spivey Law Firm, Personal Injury Attorneys, P.A.
Cape Coral Personal Injury Lawyer Randall L. Spivey is a Board Certified Trial Attorney – the highest recognition for competence bestowed by the Florida Bar and a distinction earned by just one percent (1%) of Florida attorneys.  He has handled over 2,000 personal injury and wrongful death cases throughout Florida.  For a free and confidential consultation to discuss your legal rights, contact  Spivey Law Firm, Personal Injury Attorneys, P.A, in Lee County at 239.337.7483 or toll-free at 1.888.477.4839, or by email to Randall@SpiveyLaw.com.  Visit SpiveyLaw.com for more information.  You can contact Spivey Law Firm, Personal Injury Attorneys, P.A. in Charlotte County at 941.764.7748 and in Collier County at 239.793.7748.