Florida Accident Attorney Assists Brain-Injured Pedestrians Caused by Reckless Drivers
March 15, 2022 | Category: Pedestrian Accidents | Share
"The Brain Injury Association (BIAA) recognizes March as Brain Injury Awareness Month. Because of this, we at Spivey Law Firm, Personal Injury Attorneys, P.A. would like to discuss pedestrian brain injuries that are caused by reckless driving and how we can assist pedestrian victims," said Fort Myers Brain Injury Attorney Randall Spivey.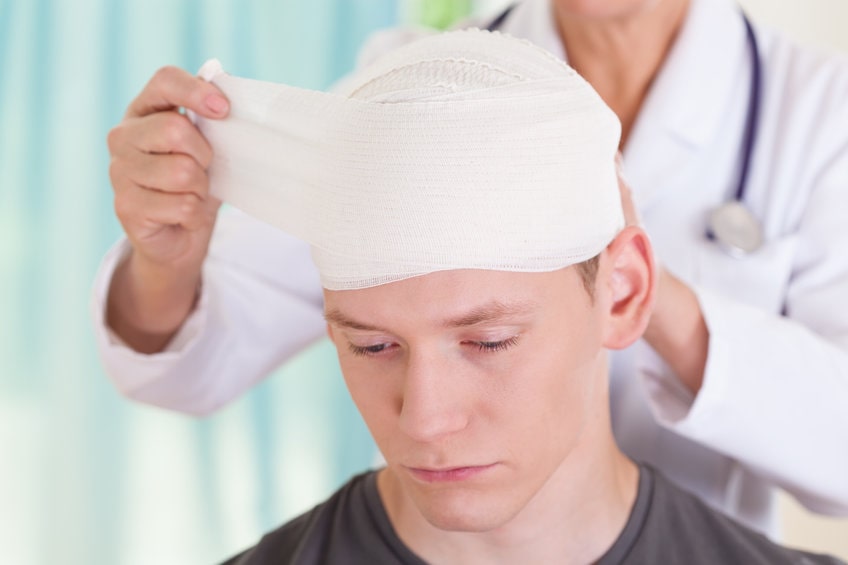 Smart Growth America ranked Florida as the most dangerous state in the United States for pedestrians, with the Cape Coral-Fort Myers metropolitan area ranked as the 11th most dangerous area.
Don Scott, the executive director of the Lee County Metropolitan Planning Organization said, "A lot of our local roads don't have sidewalks and probably never will once we start talking about the cost of it."
Smart Growth America believes that sidewalks and crosswalks alone cannot fix the problems they see with the design of many of Florida's streets. Beth Osborne, the director for Transportation for America, Smart Growth's transportation arm, told WINK News, "We put more priority on the convenience of car travel than we do on human life."
When drivers speed, drive too fast for the environmental conditions, drive too fast to safely stop, text while driving, drive distracted, drive while impaired by alcohol and/or drugs, disobey traffic signs and signals, and drive aggressively, pedestrians can be injured.
BIAA says at least 5.3 million people live with brain injuries, equating to 1 in 60 people. Of these, 13.2 percent are caused by accidents involving reckless drivers.
Pedestrians are no match for vehicular traffic. When they are hit by reckless drivers, they often suffer very violent blows to their heads causing traumatic brain injuries (TBIs). These injuries are life-changing.
The symptoms of TBIs are not always apparent after an accident. BIAA reports the common symptoms of a brain injury include:
Spinal fluid (thin, clear liquid) coming out of the ears or nose
Loss of consciousness
Dilated (the black center of the eye is large and does not get smaller in light) or unequal size of pupils
Vision changes (blurred vision or seeing double, not able to tolerate bright light, loss of eye movement, blindness)
Dizziness
Balance problems
Respiratory failure (difficulty breathing)
Coma (not alert and unable to respond to others) or semi-comatose state
Paralysis, or difficulty moving body parts
Weakness
Poor coordination
Slow pulse
Slow breathing rate, with an increase in blood pressure
Vomiting
Lethargy
Headache
Confusion
Ringing in the ears (tinnitus), or changes in the ability to hear
Difficulty with thinking skills (difficulty "thinking straight", memory problems, poor judgment, poor attention span, a slowed thought processing speed)
Inappropriate emotional responses (irritability, easily frustrated, inappropriate crying, or laughing)
Difficulty speaking (slurred speech, difficulty swallowing)
Body numbness or tingling
Loss of bowel control or bladder control
"Once a pedestrian suffers a brain injury in an accident caused by a reckless driver, his or her life requires new coping skills. BrainLine.org, sponsored by PBS, offered 31 tips for brain-injured victims. You may access these tips at: BrainLine.org," said Fort Myers Pedestrian Accident Attorney Spivey.
Florida law requires drivers to drive responsibly. When they do not, Spivey Law Firm, Personal Injury Attorneys, P.A. is there to assist pedestrians and their families obtain their rightful compensation. Our free consultation allows us to work together to determine whether there is a potential for a valid personal injury or wrongful death claim. All our clients have unique personal injury cases. Our firm provides personal contact and communication along with aggressive representation. There are no costs or attorney fees until we receive a monetary recovery.
Following are some of the results Spivey Law Firm, Personal Injury Attorneys, P.A. received for clients who were injured in pedestrian accidents:
A multi-million-dollar settlement was obtained for a family for the wrongful death of their 78-year-old mother in a pedestrian accident caused by a tractor-trailer in Marianna, Florida.
A million-dollar settlement was obtained for a child pedestrian accident victim who suffered a leg fracture and a head injury when he was walking home from school and was struck by a drunk driver who was towing a trailer and was not paying attention in Cape Coral.
Should you or a loved one be injured in an accident, please contact Attorney Randall Spivey at Spivey Law Firm, Personal Injury Attorneys, P.A. at 239.337.7483 or toll-free at 1.888.477.4839.