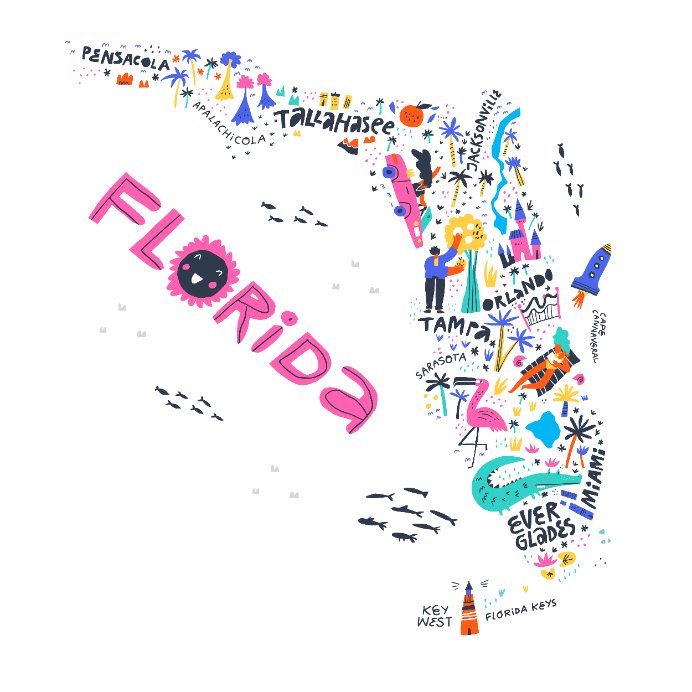 Preliminary research from VISIT FLORIDA shows that 122.4 million people visited Florida in 2021. This was a decrease from the record 131.1 million pre-pandemic visitors in 2019. The preliminary air/non-air split for all of the 2021 visitors is estimated to have been 36 percent by air and 64 percent by non-air means. 2022 is expected to see an increase in out-of-state visitors as a record 36 million people visited Florida in just the first quarter.
Tourists flock to Florida for a vacation to enjoy theme parks, beaches, golfing, boating, and just relaxing. However, Florida vacations can quickly become a nightmare when tourists are injured in accidents because of the negligence of another.
There are many common accidents tourists may be involved in including, but not limited to:
When injured in an accident, victims may suffer any number or combination of injuries including, but not limited to:
Soft tissue injuries
Scrapes or abrasions
Head injuries
Chest injuries
Broken/fractured bones
Amputated limbs
Back injuries
Internal injuries
Deformity & disfigurement
Florida Personal Injury Lawyers Assist All Domestic and Foreign Visitors
Whether you are an out-of-state or foreign visitor, you may be entitled to be compensated for both economic and non-economic damages including, but not limited to:
Accident-related medical expenses, past, present, and future
Hospital and pharmaceutical expenses
Lost wages and earning capacity
Rehabilitation costs
Pain and suffering
Loss of the enjoyment of life
Transportation to medical facilities and appointments
In Florida, negligence is defined as a failure to exercise the care that a reasonable person would exercise in a similar situation, and/or behaving in a way that a reasonable person would not or failing to act or do something that a reasonable person would in a similar situation.
Having an experienced legal team by your side is imperative when dealing with Florida accidents. To demonstrate negligence, your attorney will need to prove the following four elements of Florida law:
The defendant owed a duty of care. This covers the legal duty of the at-fault individual or company owed to the victim. For example, would be a shopping mall or resort owes guests and attendants a duty of care in ensuring their premises are safe.
The defendant deviated from that duty of care. Injured victims must prove that the at-fault party breached the duty of care. For example, a grocery store had a spill and did not immediately clean it up or post signs warning the public of a slip and fall danger.
The defendant's breach of the duty of care caused the accident victim's injuries.
The accident victim suffered damages. The accident victim needs to prove he/she suffered economic and/or non-economic damages because of the accident.
Florida also has a comparative negligence statute (Florida Statute § 768.81). This means accident victims can file a claim regardless of who is at fault, but the recoverable damages are reduced based on the percentage of fault. For example, if an accident victim is found to be 50 percent at fault for the accident, he/she will only receive 50 percent of the awarded damages if the case is successful.
Foreign Visitors
International visitors have the same rights as Floridians and U.S. citizens in pursuing compensation for accidents caused by others. However, their situation has challenges as they may need to return to Florida to participate in the case and may need translation assistance. 
"We urge all accident victims to seek medical attention immediately following an accident because not all injuries are apparent initially. After seeking treatment, contact Spivey Law Firm, Personal Injury Attorneys, P.A. We represent people involved in numerous types of personal injury and wrongful death accidents throughout the state of Florida. All of our clients have unique personal injury cases. Our firm provides personal contact and communication along with aggressive representation, and there are no costs or attorney fees until we receive a monetary recovery. We are available 24/7 at 239.337.7483, toll-free at 1.888.477.4839, or contact us online at SpiveyLaw.com."