Fort Myers Burn Injury Attorney Assists Florida Burn Injury Victims
February 2, 2023 | Category: Personal Injury | Share
When vehicle accidents involve fires, they can lead to devastating or fatal burn injuries. These injuries often cause disfiguration, and the recovery period is lengthy and painful. Reckless negligent driving as well as vehicle defects can contribute to accidents.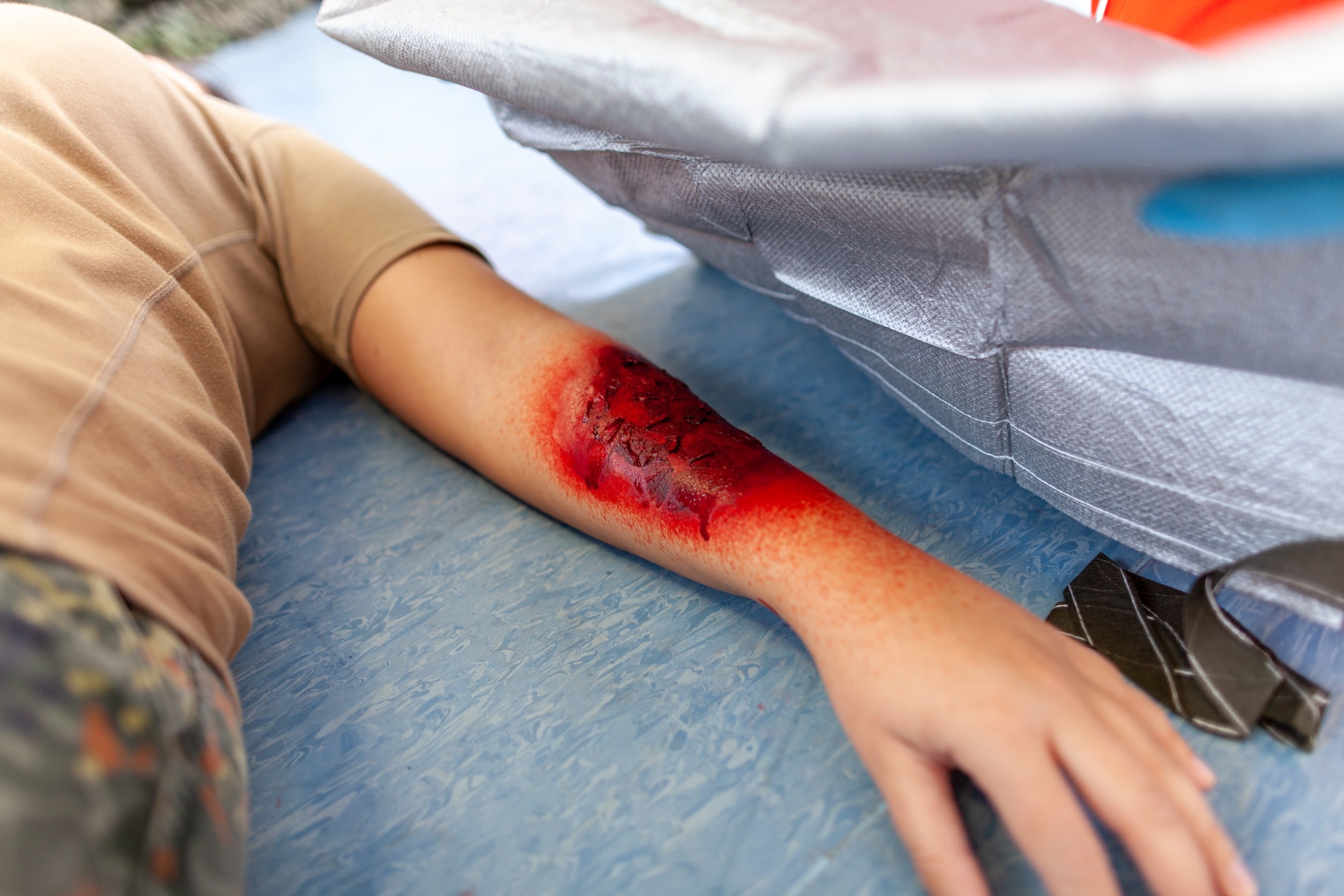 The National Fire Prevention Association estimated there were 212,500 vehicle fires causing 560 civilian deaths, 1,500 civilian injuries, and $1.9 billion in direct property damage in the U.S. in 2018. (Latest available statistics.)
Experts report that most vehicle accident burns happen when fires start because gasoline ignites. There also may be explosions around damaged vehicles. Occasionally, vehicle defects, such as fuel tank or infiltration system problems, can lead to catastrophic accidents. Chemicals that are released when airbags deploy can also cause burn injuries.
When accident victims are in physical contact with fire, heat, radiation, chemicals, or electricity, they may have damage to the skin, nerves, and surrounding tissues. Surface burns may penetrate areas far beneath the top layer of skin that cause muscle, fat, and even bone damage. Burns may also lead to shock, infections, and respiratory problems.
According to WebMD, burns are classified as first-degree, second-degree, third-degree, and fourth-degree, with third-degree and fourth-degree being the most severe.
"First-Degree Burns - This is the least severe type you can get. It damages only the first, or outer, layer of your skin. It may hurt and turn red for a little while, but it's not serious. These are also called superficial skin burns.
Second-Degree Burns - These affect the top two layers of your skin and can cause severe pain. It's normal to see swelling or a blister. Your skin will be red, white, or blotchy. These types of burns sometimes leave a scar.
Third-Degree Burns - These damage your skin to the deepest layer and the tissue below it. The burn may turn black, brown, or white and look leathery. Instead of causing pain, the area might feel numb because a burn this severe can damage your nerves. These injuries leave scars and destroy sweat glands and hair follicles, too.
Fourth-Degree Burns - This is the deepest and most severe of burns. They're potentially life-threatening. These burns destroy all layers of your skin, as well as your bones, muscles, and tendons. Sometimes, the degree of burn you have will change."
Although compensation for accident victims will vary, generally, victims may seek economic and non-economic damages.
Economic Losses Florida statutes define economic damages as the cost of any medical expenses related to an accident (past, present, or future), loss of present and future income, the value of the loss of a person's support and services, and the cost of repairing damaged property.
Non-Economic Damages These damages refer to abstract losses such as mental anguish, and pain and suffering.
In addition to the above, if a defective vehicle caused the accident, injured victims may also pursue product liability claims against the manufacturer and/or distributor of the vehicle(s).
Fort Myers Burn Injury Attorney Randall Spivey of Spivey Law Firm, Personal Injury Attorneys, P.A. assists victims of burn injuries caused by the negligence of another. Attorney Spivey recommends victims seek immediate medical treatment, then contact him 24/7 at 239.337.7483, toll-free at 1.888.477.4839, or online at SpiveyLaw.com, even before contacting the insurance company. There are no costs or attorney fees until the firm receives a monetary recovery for its clients.
Attorney Spivey and Spivey Law Firm, Personal Injury Attorneys, P.A. have received Preeminent Attorney Ratings from Martindale-Hubbell each year, over many years. This is the highest rating standard for the greatest level of professional excellence in legal knowledge, ethical standards, and communication skills. He is also a Board-Certified Civil Trial Attorney. This is the Florida Bar's highest level of recognition of attorney competency and experience. Only 1 percent of Florida lawyers achieve this honor.
Following are just of few of the firm's case results for burn injury victims:
A multi-million-dollar settlement for a woman who suffered severe burns in a Cape Coral car accident
A multi-million-dollar settlement for a family in a wrongful death accident when a runaway trailer that broke loose from a truck crashed into his vehicle and set it on fire in Naples
A multi-million-dollar jury verdict for a Cape Coral accident victim who suffered burns as a passenger in a vehicle that crashed