The first car to have an anti-lock braking system (ABS) was the 1966 Jensen FF. Previously the technology was only used on aircraft and race cars. The 2010 Chevrolet Cobalt was the last car built without ABS, according to driving.ca. Since 2013, the system has been required on all new vehicles.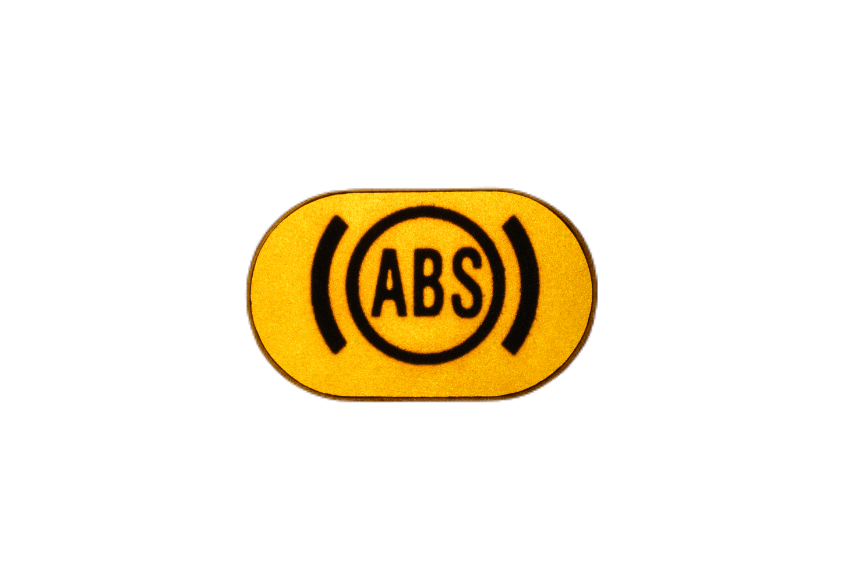 "Knowing how ABS works can be important in preventing vehicle crashes," says Fort Myers Car Accident Lawyer Attorney Randall Spivey of Spivey Law Firm, Personal Injury Attorneys, P.A. 
When working properly, ABS can be a safe and effective braking system. Anti-lock braking systems are active safety features designed to help drivers retain steering control by preventing wheels from locking up during an episode of heavy braking, particularly on wet and slippery road surfaces.
The anti-lock braking system automatically changes the pressure in the vehicle's brake lines to maintain maximum brake performance just short of locking up the wheels. ABS does this very rapidly with electronics. It reduces the braking distance and lets drivers control the vehicle while brakes remain applied, according to Skinny.com, a used vehicle provider.
ABS has four major components.
Speed sensors that monitor the speed of the wheels.
Valves in the brake line allow block and release pressure on the brakes.
Pumps fill with hydraulic fluid that applies pressure to the brake drums or calipers when applying the brakes.
ECU is the electronic control unit that reacts to the signals from the speed sensors.
Advanced Computer Automotive (ACA) says there are three types of ABS systems:
Four Channel, Four Sensor – allocates a different value and separate speed sensor for each wheel.
Three Channel, Three Sensor – provides both of the front wheels with an individual value and speed sensor. The rear wheels share one valve and one speed sensor.
One Channel, One Sensor – has one valve and one speed sensor installed to monitor all four wheels.
The "Owner's Manual" is the first place to look to familiarize yourself with how your particular system functions as different manufacturers and different models will have similar but not identical ABS. 
ABS do not compensate for unsafe driving or poor road conditions. To ensure the ideal performance of ABS, drivers must continue to use caution and good judgment behind the wheel and do proper maintenance. When combined with safe driving practices, safety features like ABS have been proven to mitigate and prevent road crashes.
Even under the best conditions, brakes do have a limited lifespan. They may wear out and stop working. They may also be poorly designed or have a manufacturing defect causing them to function poorly.
Service departments find that the most common cause of brake failure is a leak in the brake lines. The fluid will slowly drain out, until there is not enough fluid left to transmit pressure from the pedal to the tires. Brakes can also fail when the discs or drums wear out.
When you or a loved one is injured in an accident because of another's negligence including defective manufacturing, it is important to contact Spivey Law Firm, Personal Injury Attorneys, P.A. immediately after seeking medical treatment. Randall Spivey and his team assist clients obtain the compensation to which they are entitled. This compensation can be for:
Medical Expenses – Medical expenses can be recovered for past, present, and future bills related to the accident.
Prescription Medication Expenses – Any medications that are prescribed for injuries sustained in the accident.
Out-of-Pocket Expenses – Generally, these are expenses that victims incur because they were injured, and they would not have had these expenses if it were not for the at-fault party's negligence.
Loss of Earnings – Lost earnings are the money a victim would have earned for work if he/she had not been injured in the accident.
Loss of Earning Capacity – This is a reduction in the victim's ability to earn an income. It can arise when the injury is severe, and the victim may be disabled and must change his/her profession.
Pain and Suffering/Emotional Trauma – There are a variety of factors considered including the severity of the injuries and the limitations they impose on a victim's daily life including past, current, and future suffering caused by the accident.
Loss of Companionship, Consortium, and Enjoyment of Life – This term refers to the aspects of marriage that are lost because of the injuries that include but are not limited to the relationship and companionship of a husband and wife. For example, if a husband or wife can no longer enjoy evening walks. 
Please contact Spivey Law Firm, Personal Injury Attorneys, P.A. at 239.337.7483, toll-free at 1.888.477.4839, or online at SpiveyLaw.com. The legal staff is available 24/7, and there are no costs or attorney fees until the firm receives a monetary recovery for you.