One in 10 Americans 60 and over has experienced some type of elder abuse, according to the Florida Department of Health. There are also estimates that range as high as 5 million U.S. seniors are abused every year. However, some cases go undetected and untreated even in nursing homes.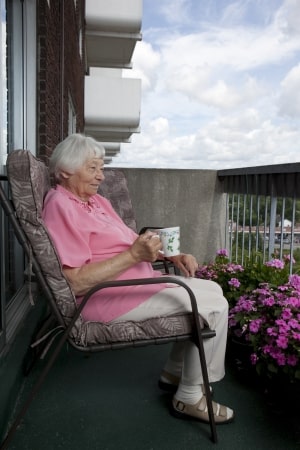 Before entering a nursing home in Florida, seniors and their families should know the senior's rights under Florida law. The Florida Department of Health has guidelines for nursing homes and their staff.
Staff must be qualified to do their jobs and at least one doctor, dietician, and nurse must be available to all nursing home residents. Criminal background checks must also be done on anyone who comes in contact with nursing home residents.
Nursing homes are regulated and inspected by the Florida Agency for Health Care Administration (AHCA). AHCA inspections are unannounced. They occur more frequently should there be reported abuse. The results of inspections are to be kept in the nursing home's files and be available for inspection by anyone.
It is critical that seniors report nursing home abuse to someone. That someone could be a close friend or relative.
Seniors will know they are being abused if they suffer from any of the following abuses, especially in a nursing home environment:
Physical
Emotional
Sexual
Abandonment
Neglect
If a senior is being isolated from friends and family, this is a sign the caregivers are ensuring the senior is not able to let them know about an abusive situation. Should seniors have bruises, burns, or scars, are dirty, underfed, dehydrated, overmedicated or undermedicated, have bed sores, or any other conditions that hinder them from leading productive and happy lives, they are being abused.
The Florida Abuse Hotline at 1.800.96. ABUSE (1.800.962.2873) is available for seniors, their friends, and family to report suspected abuse.
If a senior is unable to report nursing home abuse, Florida law allows family members including spouses, children, parents, siblings, and others, the right to bring a lawsuit on behalf of the neglected senior under certain circumstances. These circumstances include a power of attorney given by the senior, or if they are adjudged to be mentally incompetent to decide on their own, then guardianship may be appropriate.
Fort Myers Nursing Home Abuse Attorneys Assist Seniors and Their Families in Nursing Home Abuse Situations.
When resident seniors are abused in nursing homes because of the negligence of the facility and/or staff, they may be able to receive monetary compensation for:
Medical Expenses – Medical expenses for past and future expenses such as medical treatment, surgeries, rehabilitation, and physical therapy.
Disability or Disfigurement – Nursing home neglect and abuse may lead to a disability or disfigurement that does not allow the victim to engage in activities they previously enjoyed. Disfigurement may make the victim more reclusive and anxious to be around others.
Pre-existing Condition Aggravation – If a negligent facility or staff causes a resident senior to have a pre-existing condition aggravated, the senior may be entitled to recover damages.
Pain and Suffering – There are instances where an abused nursing home resident can receive compensation for pain and suffering.
Spivey Law Firm, Personal Injury Attorneys, P.A. is available 24/7 to assist neglected and abused seniors. For a free consultation, please contact Fort Myers Nursing Home Abuse Attorney Randall Spivey at 239.337.7483, toll-free at 1.888.477.4839, or online at SpiveyLaw.com. There are no costs or attorney fees until we receive a monetary recovery for our client.