As Florida's population increases over the winter months and traffic becomes heavier, so do sideswipe accidents. If your vehicle is traveling down congested highways and roads with impatient drivers changing lanes, you may be involved in a sideswipe accident.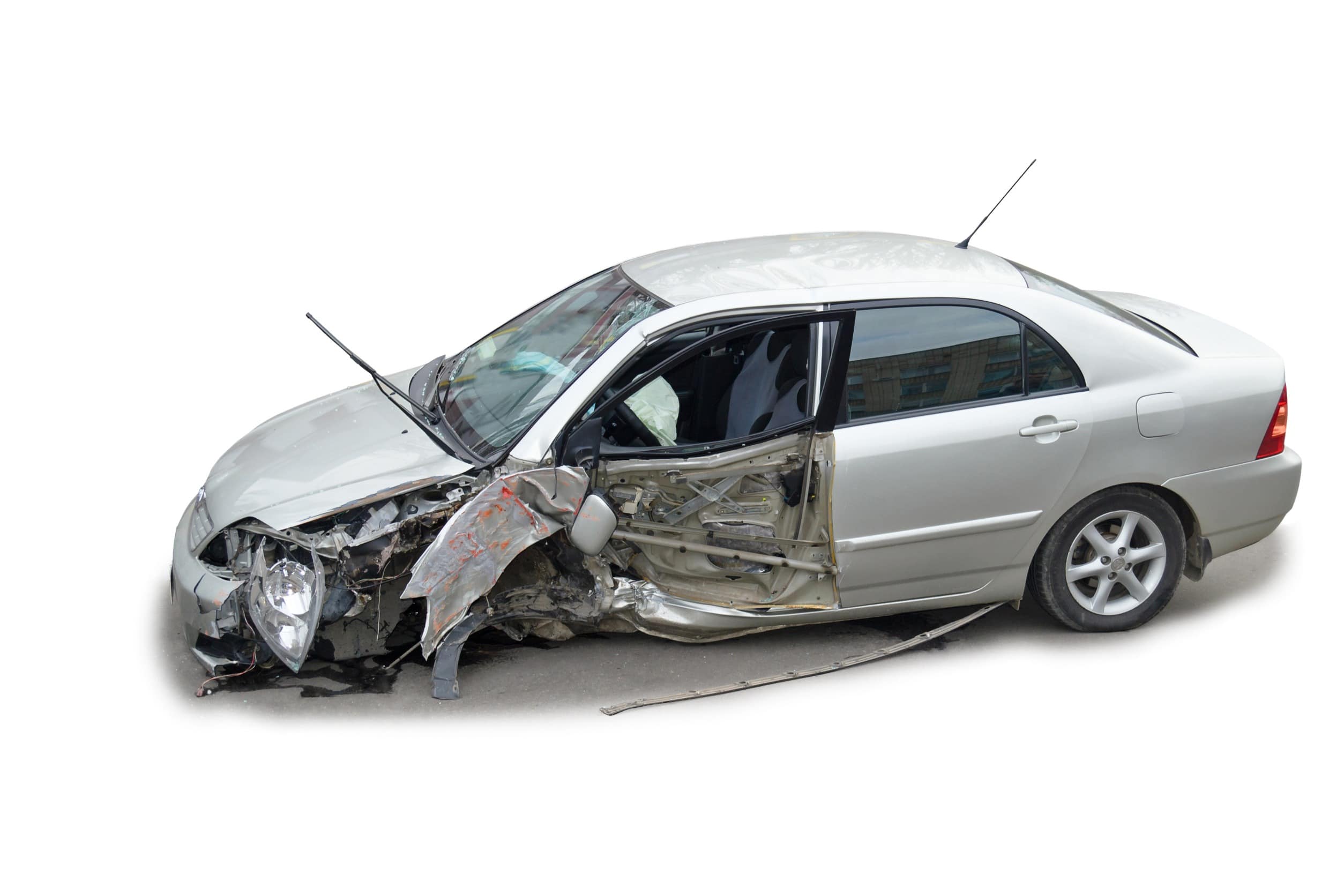 There are many causes of these accidents, some of which include distracted or impaired driving, blind spots, road rage, a failure to signal intentions, and/or inclement weather. These collisions should be taken seriously.
Distracted/Impaired Driving – According to the National Highway Traffic Safety Administration (NHTSA) 2020 data (latest available), cell phone use or texting while driving was a factor in:
13 percent of distracted driving accidents result in fatalities
9 percent of distracted driving injury crashes, or about 29,999 accidents in total
9 percent of police-reported distraction-affected crashes or about 50,098 accidents in total
Driving under the influence of alcohol and/or drugs and other distractions are major contributors to sideswipe accidents.
Blind Spots – Failing to check for blind spots before changing lanes can cause sideswipe accidents. Many new vehicles have blind-spot warning systems to assist drivers. 
Road Rage – When a driver's frustration and irritation with Florida's congested roadways turn to anger, devastating accidents may occur. Experts agree that road rage is a major contributor to Florida accidents. 
Failure to Signal – Florida law requires drivers operating a vehicle to turn their signals on any time they make a lane change or a turn. There are no exceptions. It is a requirement many drivers do not follow. When they fail to do so, sideswipe accidents may occur. 
Inclement Weather – Florida's weather may change quickly. The buildup of rain and oil on the roadways often creates situations where drivers lose control of their vehicles, causing accidents.
Even if it may look like cosmetic, or minor damage, to the vehicles, drivers and passengers may have minor to very serious injuries. These injuries include, but are not limited to:
Traumatic brain injuries (including concussions)
Bone fractures
Organ damage
Soft tissue damage
Facial injuries
Florida law requires injured accident victims to seek medical care within 14 days of a vehicle accident to receive personal injury protection (PIP) benefits, a form of insurance covering some of the medical expenses and other damages such as lost wages. 
Specific Qualifying Medical Care 
To qualify under the Florida 14-day accident law, victims must seek initial services and care from a qualified healthcare provider within two weeks of a vehicle accident. Many medical care providers meet this requirement if they are qualified healthcare providers, including emergency room providers. 
Sideswipe accident victims, even if the accident may be a hit-and-run accident, may be entitled to compensation for:
Medical care
Prescription medications
Other out-of-pocket costs
Loss of earnings
Loss of earning capacity
Pain and suffering
Emotional trauma
Loss of companionship, consortium, and enjoyment of life
Accident-related losses 
"We aggressively represent clients and provide personal contact so accident victims can obtain the rights to which they are entitled.  We have recovered well over $219 million in financial compensation for our clients. Should you or a loved one be injured in a sideswipe vehicle accident, please contact Spivey Law Firm, Personal Injury Attorneys, P.A. after seeking medical attention. We are here to assist you through this devastating time. You may contact us 24/7 at 239.337.7483, toll-free at 1.888.477.4839, or contact us online at SpiveyLaw.com. There are no costs or attorney fees until we receive a monetary recovery for you," said Florida Car Accident Lawyer Randall Spivey.