The Florida Highway Patrol (FHP) reported that since 2018 Lee County recorded its highest number of motorist deaths in 2021.  The News-Press said that Lee County officials are concerned with this rise in the county's death rates on our roads. As of June 21, 2022, the newspaper reported that 63 people have already lost their lives on our roads.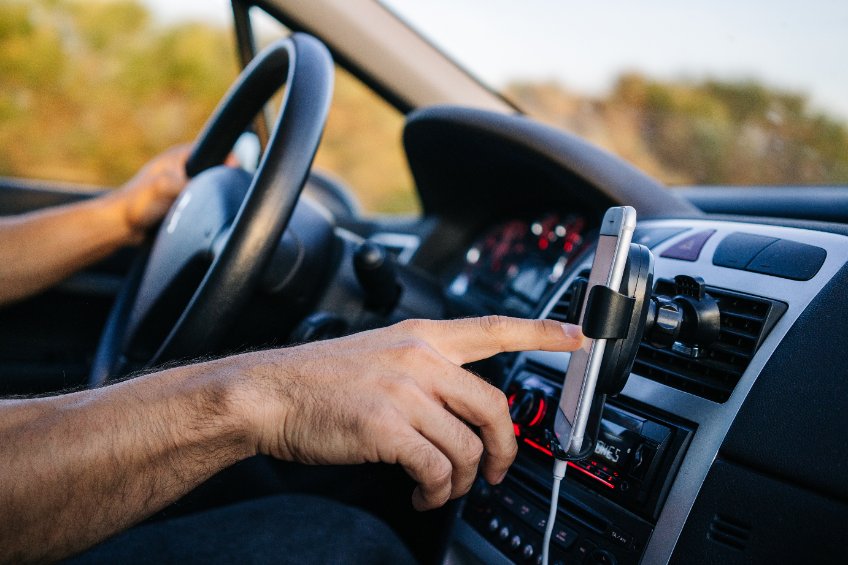 Southwest Florida is growing. Lt. Greg Bueno, a spokesperson for the FHP said, "A lot of our roadways, trying to keep up with this pace of growth, are under construction. And what that requires us to do as drivers in the state of Florida, or if you're visiting Florida, is to drive responsibly. That means putting our phones down…driving sober …driving well-rested…wearing your seatbelt…having patience…checking your tires. There are thousands of more statistics on property damage, injuries, and loss of work."
On May 25, 2022, The Banner reported that a white sedan sat on the lawn at the Mercato shopping center in Naples. The vehicle had its headlights shattered; the grill busted, and the hood crumpled, hiding the splintered windshield. The FHP put the vehicle at the Mercado as part of a month-long campaign to remind drivers not to drive while distracted.
What is distracted driving?
The National Highway Traffic Safety Administration (NHTSA) defines distracted driving as "…any activity that diverts attention from driving, including talking or texting on your phone, eating and drinking, talking to people in your vehicle, fiddling with the stereo, entertainment, or navigation system – anything that takes your attention away from the task of safe driving."
NHTSA recommendations:
NHTSA wants everyone to get involved in getting the message out not to drive distracted. On its website, it recommends teens, parents, educators, and employers all get involved.
Teens are encouraged to speak up if they are riding with a distracted driver and sign a pledge not to drive distracted.
Parents are encouraged to set an example for their children by not driving distracted.
Educators/Employers can spread the word about the consequences of distracted driving and encourage students and employees not to drive distracted.
Fort Myers distracted driving lawyer assists victims of vehicle accidents obtain the compensation they deserve for their injuries.
Victims of distracted driving accidents may be entitled to financial damages as well as non-financial damages.
Financial damages can be received for:
Medical expenses for all the injuries a victim sustains in the accident.
Non-medical expenses such as prescriptions and transportation costs.
Loss of income and benefits for compensation a victim would have received if he or she were not injured in the accident.
Loss of earning capacity even if the victim is forced to take a lower-paying job.
Non-financial damages can be received for:
Pain and suffering both physical and emotional because of the injuries.
Disfigurement including scarring which can cause a victim to suffer physical pain, irritation or become self-conscious.
Loss of the enjoyment of life because a victim cannot partake in activities formerly done.
Loss of companionship and support the victim may have been able to give the family.
Randall Spivey, Fort Myers distracted driving lawyer, and his legal team have the experience to assist clients every step of the way. One client was injured because a negligent distracted driver took his eyes off the road and crossed the center line hitting the victim's vehicle. Because of the negligence of the distracted driver, the firm's husband and wife clients received a multi-million-dollar jury verdict in the Fort Myers car accident.
Accident victims should not settle with insurance companies, but contact the firm at 239.337.7483, or toll-free at 1.888.477.4839, or online at SpiveyLaw.com. There are no costs or attorney fees until the firm receives a monetary recovery for the client, and someone is available 24/7 in an accident victim's time of need.