A hit-and-run driver caused an accident tragically killing a 40-year-old motorcyclist in November 2022. The Palm Beach County Sheriff's Office report said a driver of a 2020 Nissan Altima with California license plates was traveling north on Avenue S in Rivera Beach when he/she ran a red light. After the Altima struck the motorcycle, the motorcycle hit the front of a third vehicle, a 2013 Hyundai Elantra. Both the motorcyclist and a passenger were taken to a hospital where the motorcyclist tragically died, and the passenger was treated for serious injuries.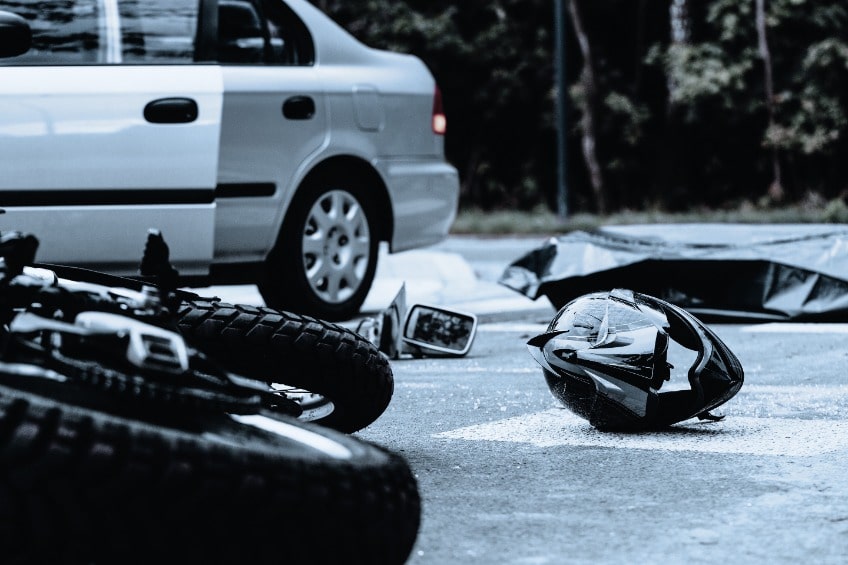 The above accident is not the only one recently involving a motorcyclist and a hit-and-run driver. On December 1, 2022, a 60-year-old Orlando motorcyclist tragically lost his life after a BMW driver left the scene of the accident in Orange County. The driver who caused the accident was driving the wrong way on State Road 520. The Florida Highway Patrol (FHP) said the BMW was traveling west in an eastbound lane when it collided with the front of the motorcycle, throwing the male motorcyclist off his bike.
Motorcyclists have very little protection when in accidents and may suffer severe injuries, or even tragic death, caused by Florida hit-and-run drivers. Some of the common injuries motorcyclists may incur are:
Broken bones
Amputated limbs
Spinal injuries
Traumatic brain injuries (TBIs)
Neck injuries
Lacerations
Internal bleeding
Organ damage
Facial disfigurement
Some of the injuries listed above may appear minor; however, minor injuries may have more major consequences than they first exhibit. For example, motorcyclists may experience road rash to the legs, arms, and midsection if they are thrown from their bikes in an accident. When the road rash is severe, it may require skin grafts which in turn can lead to permanent scarring. Road rash may also be prone to infection and take months to fully heal.
Amputated limbs, spinal injuries, neck injuries, and TBIs will most likely require life changes, including home health care, therapy, renovation of living arrangements, and enhanced vehicle configurations.
Some injuries may be obvious immediately after motorcycle accidents. Other injuries may take time to become apparent.
"Florida hit-and-run accidents raise a multitude of questions for motorcycle accident victims and their families. Some of these are: Who will pay the medical bills? Will they be able to work? If accident victims tragically die, who will take care of their families now, and how will they survive in the future? There are options for victims of motorcycle hit-and-run accidents," said Fort Myers Motorcycle Accident Attorney Randall Spivey of Spivey Law Firm, Personal Injury Attorneys, P.A. "It is important for motorcycle hit-and-run accident victims and/or their families to contact the experienced legal team at Spivey Law Firm, Personal Injury Attorneys, P.A. to assist them with their cases. Even if a hit-and-run driver is not apprehended, there are options to recover the maximum possible damages because insurance companies consider hit-and-run drivers as uninsured motorists. It is essential that all motorists and motorcycle riders carry uninsured motorist coverage. Do not waive underinsured/uninsured motorist coverage for insurance."
Please contact our experienced motorcycle accident team immediately after seeking medical attention. We can be reached 24/7 at 239.337.7483, toll-free at 1.888.477.4839, or contact us online at SpiveyLaw.com. There are no costs or attorney fees until we receive a monetary recovery for you.