The National Highway Traffic Safety Administration (NHTSA) issued a five-year safety plan in May 2019 addressing motorcycle safety issues on our highways, following motorcycle fatalities reaching their highest levels in more than 35 years.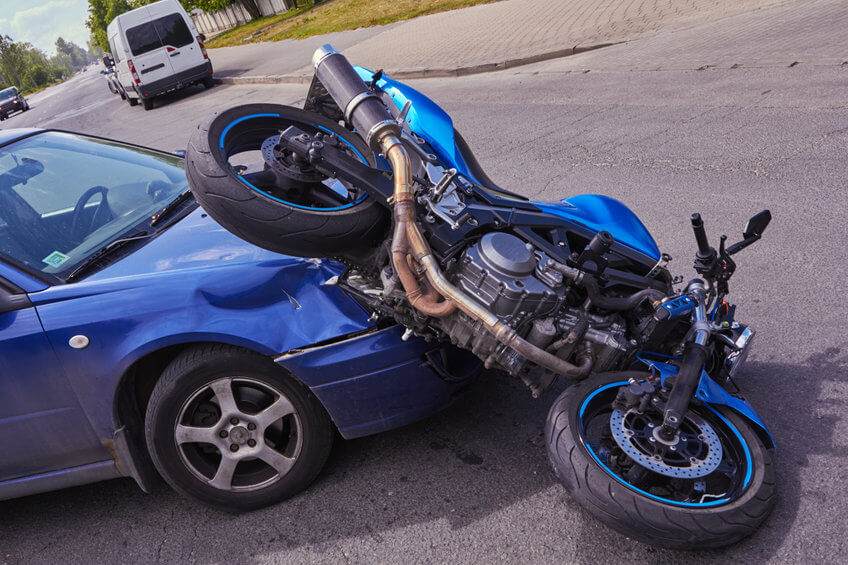 There are unique risk factors in motorcycle crashes identified by the plan which include:
Lack of external protection/enclosed vehicle structure
No airbags or seat belts for internal restraint
Speed and acceleration differences from other vehicles
Instability of a two-wheeled vehicle
More likely to be thrown from the vehicle
The NHTSA plan identifies elements of an education campaign including a share the road campaign for other motorists to increase their awareness of motorcyclists. It also recommends the following:
Educate motorcycle riders about motion camouflage and how to avoid "look but didn't see" errors.
Increase the awareness of motorists on the need to provide additional distance when following a motorcycle – for instance, when a cyclist downshifts to slow the bike, that action may not result in a brake signal.
Increase all travelers' awareness of the dangers of road debris for riders. Even something as seemingly minor as slippery grass clippings can result in a motorcycle losing traction.
The American Automobile Association (AAA) and the NHTSA report there were 516 motorcycle deaths last year. The Florida Highway Patrol reported in 2021 that between March 23rd to April 15th at least five motorcyclists were tragically killed in motorcycle/vehicle accidents in the Jacksonville area. Florida is the most dangerous state in the nation for motorcycle riders.
"If you or a loved one is injured in a motorcycle accident because of the negligence of another, we urge you to contact Spivey Law Firm, Personal Injury Attorneys, P.A. after seeking medical attention. Here is what a couple of clients have to say about our Florida motorcycle accident team:
Professional polite and they get the job done. If you have or had a motorcycle, make sure that you have their phone number! – Mike S.
Words can't express how thankful I am that I found Spivey Law firm! After my accident, I was lost scared I didn't trust anybody. Spivey Law asked me to trust them they were with me every step of the way. Communication was there constantly, and it made it so much better for me. Definitely, 5 stars in my book. - Delma
We represent people involved in numerous types of personal injury and wrongful death accidents throughout the state of Florida. All our clients have unique personal injury cases. Our firm provides personal contact and communication along with aggressive representation. We are available 24/7, and there are no costs or attorney fees until we receive a monetary recovery for you," said Florida Motorcycle Lawyer Randall Spivey.
Florida Motorcycle Accident Attorney Randall L. Spivey is a Board-Certified Trial Attorney – the highest recognition for competence bestowed by the Florida Bar and a distinction earned by just one percent (1%) of Florida attorneys.  He has handled over 2,000 personal injury and wrongful death cases throughout Florida.  For a free and confidential consultation to discuss your legal rights, contact Spivey Law Firm, Personal Injury Attorneys, P.A., in Lee County at 239.337.7483 or toll-free at 1.888.477.4839, or by email to Randall@SpiveyLaw.com.  Visit SpiveyLaw.com for more information.  You can contact Spivey Law Firm, Personal Injury Attorneys, P.A. in Charlotte County at 941.764.7748 and in Collier County at 239.793.7748.