The Florida Department of Highway Safety and Motor Vehicles (FLHSMV) reported that in Lee County there have been nearly 2,500 vehicle crashes in 2022, with 59 of them being motorcycle crashes, 5 of which were tragically fatal.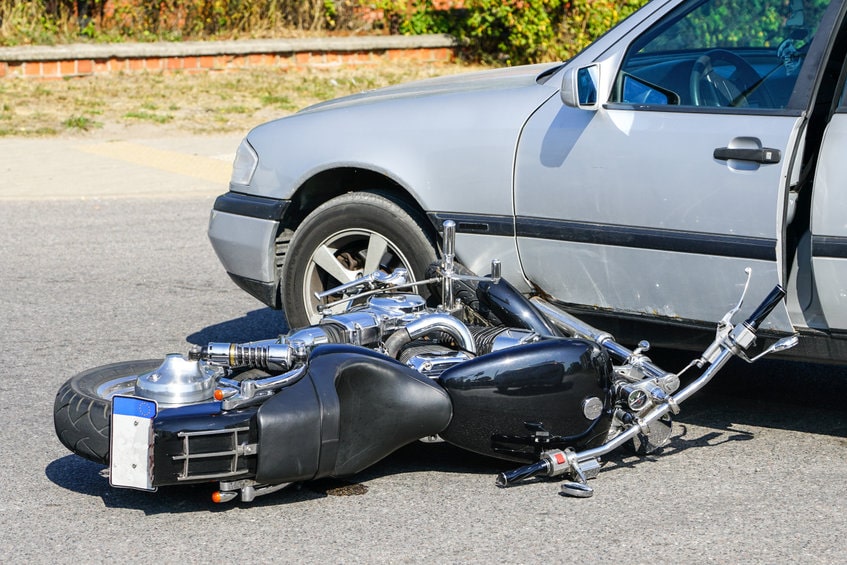 Too many Florida motorcyclists have lost their lives in motorcycle-related crashes. Ride Smart Florida (RSF) urges drivers to take the time to look twice for motorcycles. "Motorist actions can impact the safety of motorcyclists greatly! A large portion of motorcycle crashes involves two key components – poor speed and spatial judgment of other drivers and poor motorcyclist conspicuity."
"May is Motorcycle Safety Month, and we want to remind everyone using our roadways to be mindful of motorcyclists, so we are sharing 7 RSF tips for motorists," said Fort Myers Motorcycle Accident Lawyer Randall Spivey of Spivey Law Firm, Personal Injury Attorneys, P.A.:
Double-check for traffic intersections before you turn or pull out.
Always check your blind spots before changing lanes.
Treat motorcyclists with the same respect you give other motorists.
Leave at least a four-second distance between your car and the motorcycle in front of you. Note when a motorcycle passes any point in the road.
When passing a motorcycle, give a full lane to the motorcycle.
Always keep a watchful eye; a motorcyclist may be closer than you think.
Don't drive distracted! Distracted driving is anything that takes your attention away from the primary task of driving.
Remember to yield the right-of-way to motorcyclists.
Fort Myers Motorcycle Accident Lawyer Assists Motorcycle Accident Victims and Their Families
When a motorcyclist tragically dies in an accident because of the negligence of another vehicle operator, families are impacted. These families may be entitled to file a wrongful death personal injury lawsuit under certain conditions provided for in Florida's Wrongful Death Act (Florida Statute 768.21).
The Act gives surviving families the ability to make legal claims for monetary damages for mental pain and suffering, loss of earnings, loss of support and services, and loss of contributions to the household as follows:
768.21 Damages - All potential beneficiaries of a recovery for wrongful death, including the decedent's estate, shall be identified in the complaint, and their relationships to the decedent shall be alleged. Damages may be awarded as follows:
(1) Each survivor may recover the value of lost support and services from the date of the decedent's injury to her or his death, with interest, and future loss of support and services from the date of death and reduced to present value. In evaluating loss of support and services, the survivor's relationship to the decedent, the amount of the decedent's probable net income available for distribution to the particular survivor, and the replacement value of the decedent's services to the survivor may be considered. In computing the duration of future losses, the joint life expectancies of the survivor and the decedent and the period of minority, in the case of healthy minor children, may be considered.
(2) The surviving spouse may also recover for the loss of the decedent's companionship and protection and for mental pain and suffering from the date of injury.
(3) Minor children of the decedent, and all children of the decedent if there is no surviving spouse, may also recover for lost parental companionship, instruction, and guidance and for mental pain and suffering from the date of injury. For the purposes of this subsection, if both spouses die within 30 days of one another as a result of the same wrongful act or series of acts arising out of the same incident, each spouse is considered to have been predeceased by the other.
(4) Each parent of a deceased minor child may also recover for mental pain and suffering from the date of injury. Each parent of an adult child may also recover for mental pain and suffering if there are no other survivors.
"At Spivey Law Firm, Personal Injury Attorneys, P.A. we are dedicated to assisting families when they lose a loved one in a Florida motorcycle accident caused by another's negligence. We focus on wrongful death and serious injury cases and have a proven record. Following are what a couple of our satisfied clients have said about working with our legal team:
Mr. Spivey has been right by my side throughout every phase of my case, compassionate and so knowledgeable. I could not have chosen a better attorney. PATRICIA
The Spivey Law Firm is the best of the best. Mr. Spivey is an outstanding attorney! We were lucky to have him represent us. He is honest, knowledgeable and an outstanding negotiator. His staff is amazing! It was comforting to know that Mr. Spivey, himself, was handling our case from the beginning to the end. We could not have asked for a better experience. RICHARD
Please contact me at 239.337.7483, or toll-free at 1.888.477.4839, or contact us online at SpiveyLaw.com," said Fort Myers Motorcycle Accident Lawyer Randall Spivey.