Tourism is one of the largest economic industries in Florida, according to the Lee County Visitor and Convention Bureau. In 2018 (latest available data), 131.4 million travelers visited our state, generating $5.7 billion in tax-related revenue for the Sunshine State. Tourism-generated tax revenue is spent on schools, transportation, museums, and enhancing Florida's offerings to entice more visitors. One out of every five people in Lee County is employed in the tourism industry. 2020 was not a typical year because of the COVID pandemic, but tourism brought a direct visitor spending of approximately $2.6 billion.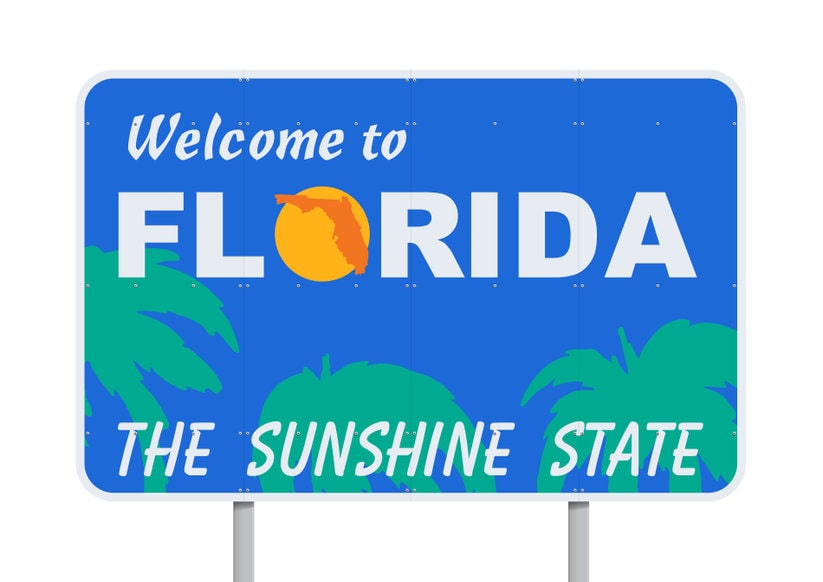 WINK News reported that Southwest Florida International Airport traffic has been picking up in 2021. More people are coming to our area and spending more money. Lee County set a record for bed tax revenue which shows more people are coming and staying longer.
Experts expect this Christmas/New Year's holiday period to be very busy for our area especially since some traditional holiday activities, such as skiing vacations, may be unavailable because of the limited snow in the mountain areas. Instead of families taking to the slopes, many may opt for the sunny, warm beaches of Southwest Florida. A lot of visitors drive to Florida or rent vehicles after arriving at the airport. This increase in traffic can be a dangerous situation for motorcyclists.
Motorcycle accidents commonly happen because of other negligent drivers who:
Make unsafe left-hand turns – Turning in front of a motorcycle entering an intersection often causes severe accidents, especially for a motorcyclist.
Cause head-on collisions – When motorcycles and other vehicles crash in head-on collisions, 56 percent of the time the motorcyclist or his/her passenger tragically dies, according to the National Highway Traffic Safety Administration (NHTSA).
Drive recklessly, speed, drive distracted, and drive while impaired by alcohol and/or drugs – The NHTSA estimates that motorcyclists are about 28 times more likely to die in a car accident than car and truck drivers.
Experts agree the No.1 cause of motorcycle accidents is the failure of a motorist to see a motorcyclist on the road. Drivers are negligent if they do not look for motorcyclists, especially on Florida's roads where the number of registered motorcycles outnumber the number of registered vehicles.
Fort Myers Motorcycle Accident Attorneys Assist Victims
When motorcyclists, or their passengers, are injured because of the negligence of another driver, they tend to suffer injuries such as concussions, traumatic brain injuries, spinal cord injuries, bone fractures, organ damage, road rash, burns, soft tissue damage, facial injuries, loss of digits or limbs, in addition to other fatal injuries. Contact Attorney Randall Spivey of Spivey Law Firm, Personal Injury Attorneys, P.A. at 239.337.7483 or toll-free at 1.888.477.4839, after seeking medical attention.
You may be able to receive compensation for your injuries and life changes, such as reimbursement of medical expenses, mental pain and suffering, a loss of support and services, loss of companionship and guidance, emotional pain and suffering, medical and funeral expenses, and lost wages. Clients are very important to Spivey Law Firm, Personal Injury Attorneys, P.A. To see what clients have to say about working with us, please go to Testimonials.