Traumatic Florida Accident Injuries – National Trauma Awareness Month 2022
May 20, 2022 | Category: Brain Injuries | Share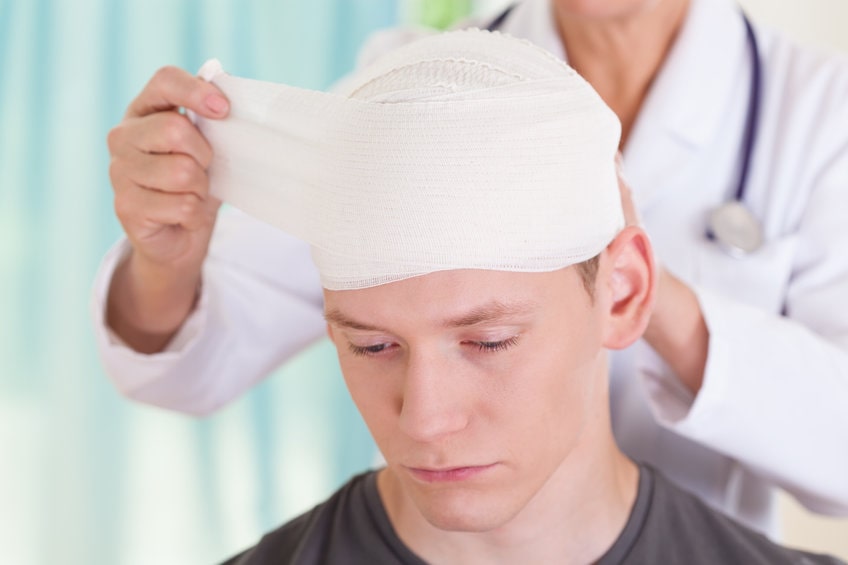 The University of Florida Health (UFHealth) defines traumatic injuries as: "…physical injuries of sudden onset and severity which require immediate medical attention. The injury may cause systemic shock called 'shock trauma' and may require immediate resuscitation and interventions to save life and limb. Traumatic injuries are the result of a wide variety of blunt, penetrating, and burn mechanisms. They include motor vehicle collisions, sports injuries, falls, natural disasters, and a multitude of other physical injuries which can occur at home, on the street, or while at work and require immediate care." The guidelines for trauma were established in 1976 and are designated as Level I, II, III, or IV based on the care trauma centers provide and the number of cases they currently have.
UFHealth says some of the common traumatic injuries include:
Spine fractures
Amputation - traumatic
Facial trauma
Acoustic trauma
Crush injury
Concussion
Broken bone
Jaw - Broken or dislocated
Skull fracture
Cuts and puncture wounds
Collapsed lung
Myocardial contusion
Electrical injury
Hypovolemic shock
Subarachnoid hemorrhage
Subdural hematoma
During National Trauma Awareness Month – May 2022, we are discussing how we at Spivey Law Firm, Personal Injury Attorneys, P.A. can assist when you receive traumatic injuries because of another's negligence.
Traumatic accidents can occur anywhere, anytime. We know that the costs add up quickly when you or a family loved one receives traumatic injuries in an accident. We protect your rights and are your representative when negotiating with insurance companies. We will use a multitude of sources when working on your case such as:
Eyewitness testimony
Traffic, surveillance, or dash camera footage
Cell phone photos and video
Phone records
Medical records
Employment records
Maintenance records
Vehicle "black box" data
Traumatic injuries can occur in many types of accidents, including car accidents, motorcycle accidents, truck accidents, slip-and-fall accidents, nursing home accidents, pedestrian accidents, bike accidents, boating accidents, ATV accidents, and others. 
Dealing with insurance companies can be frustrating for traumatic accident victims. The companies may negate the severity of your injuries and/or deny any responsibility for the accident. You are required to contact your insurance company following an accident; however, the adjuster works for the insurance company and has an interest in either getting the other insurance company to pay damages or paying out as little as possible. This is why it is important to contact Spivey Law Firm, Personal Injury Attorneys, P.A. immediately after seeking medical attention if you are injured in an accident. We handle serious and wrongful death personal injury cases in the State of Florida. There are many questions you may have regarding your personal injury case, some of which may be answered at SpiveyLaw.com FQAs.
You may be entitled to compensation for past, present, and future medical expenses, loss of pay, loss of future pay, pain and suffering, and in some instances, punitive damages. We will be able to explain the process and answer your questions when you make an appointment with us. There are no costs or attorney fees until we receive a monetary recovery for you. Please contact us at 239.337.7483, toll-free at 1.888.477.4839, or contact us online at SpiveyLaw.com.