The National Highway Traffic Safety Administration (NHTSA) press release dated August 16, 2022, reported on a significant decline in female fatalities starting with the 2000 model year. In a study, "Female Crash Fatality Risk Relative to Males for Similar Physical Impacts," female fatality risks were compared to male fatality risks in crashes with similar physical impacts.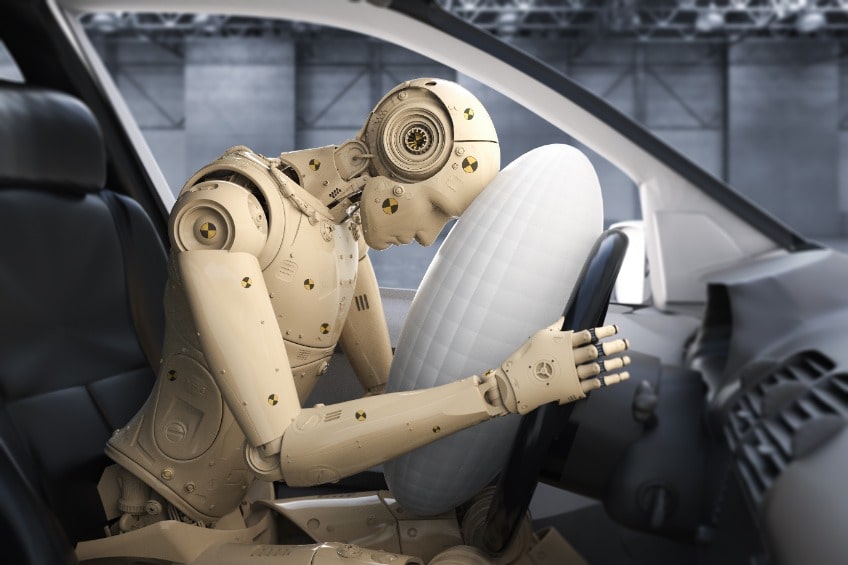 This new report showed the newer the vehicle, the smaller the disparity. Overall, the gap drops from 18 percent to 6.3 percent for 2010-2020 vehicles and 2.9 percent for 2015-2020 vehicles.
Declines, according to the NHTSA, were the direct result of its actions in adopting and strengthening Federal Motor Vehicle Safety Standards for seat belts and airbags, along with launching educational campaigns to improve seat belt use.
Dr. Steven Cliff, NHTSA's Administrator, said, "While NHTSA's new report shows significant declines in differences in crash outcomes between women and men, there is more work required to eliminate any disparities that remain."
NHTSA wants any existing disparities in like-crash outcomes between men and women eliminated. To do so, it recommends the development of new biofidelic crash test dummies. The development of sophisticated computer modeling can evaluate the effects of different types of crashes on a large range of human body types and sizes, research into the degree to which gender disparities in injuries exist in like crashes, and evaluate new safety standards.
Does it really matter whether simulated vehicle crashes use female dummies? Well, an article in The Washington Post says 'Yes.'
Over the years crash dummies have traditionally been male. However, male and female physiques are very different. The differences could result in higher risks for females than males in vehicle crashes.
The Washington Post reported, "More than 40,000 Americans are projected to die in automobile crashes this year — a 'crisis,' according to Transportation Secretary Pete Buttigieg. Importantly, those deaths are not suffered equally. While men are more likely to cause crashes, women are more likely to die in them. When compared with a male crash victim, a woman is 17 percent more likely to die . . . and 73 percent more likely to be seriously injured in a vehicle crash."
NHTSA statistics show:
Female drivers face a 22.1 percent higher risk of head injuries than male drivers.
Female drivers face a 44.7 percent higher risk of neck injuries than male drivers.
Female drivers face a 22.6 percent higher risk of chest injuries than male drivers.
Female drivers face a 38.5 percent higher risk of abdominal injuries than male drivers.
Female drivers face a 58.2 percent higher risk of arm injuries than male drivers.
Female drivers face a 79.7 percent higher risk of leg injuries than male drivers. 
NHTSA reports it has a family of crash test dummies in service, and the diversity helps it understand and measure the human body's movement during a crash and see how it fares with different vehicle safety features. It claims its family of dummies represents newborn infants to 6-year-old children to "small" females and average males. It does not have representative dummies of all females, or for that matter, all children, and all male body types. Consumer Reports says the NHTSA female dummy is "just a scaled-down version of a male dummy." 
There is good news that NHTSA now has some female crash dummies and vehicle manufacturers are designing models that consider the accident risks of everyone who gets behind the wheel. However, millions of cars and trucks were not designed with all body types in mind. 
Female drivers and their passengers who are seriously injured in vehicle accidents should seek compensation. Consulting with Spivey Law Firm, Personal Injury Attorneys, P.A. should be the second step you should take after seeking medical attention. There are no costs or attorney fees until we receive a monetary recovery for you, and we are available 24/7. Having expert legal assistance before contacting an insurance company is the best way to ensure your rights are preserved. Please contact Fort Myers Car Accident Attorney Randall Spivey at 239.337.7483, or toll-free at 1.888.477.4839, or contact us online at SpiveyLaw.com."