The National Highway Traffic Safety Administration (NHTSA) reported that 37 percent of motorcycle accidents happen at night when it is dark, with 1 percent happening at dawn, and 4 percent happening at dusk. The majority of fatal motorcycle accidents occur on weekend nights, between 3:00 p.m. and midnight.
Examples of Southwest Florida Motorcycle Accidents Happening at Night
Lee County - A 23-year-old Fort Myers man tragically died this year when his motorcycle collided with a car. The crash happened around 10:00 p.m. along Imperial Parkway, near Coconut Road, in Estero, according to a Florida Highway Patrol (FHP) incident report. The motorcyclist was traveling south on Imperial Parkway, approaching the intersection of Coconut Road, as a 61-year-old motorist, traveling north on Imperial, attempted to make a left turn in front of the motorcycle.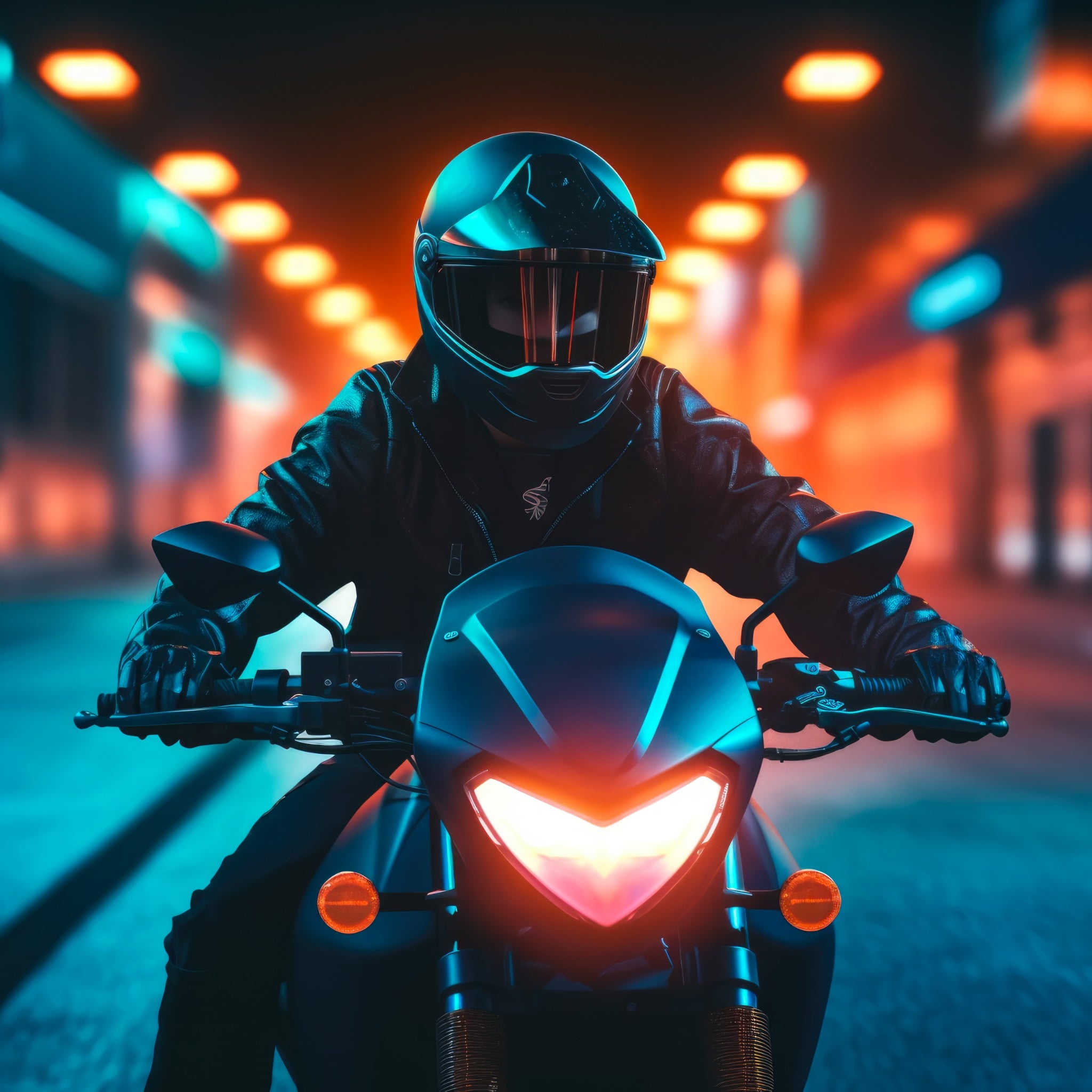 Collier County – Authorities responded to a July 2023 accident where a 24-year-old motorcyclist tragically died. The crash occurred on Airport Road and Curling Avenue around 2:00 a.m.
Charlotte County – A 28-year-old Punta Gorda motorcyclist tragically died in a Charlotte County crash. FHP reported the accident happened on Edgewater Drive and Severin Road SE around 10:30 p.m. An SUV made a left turn as the motorcycle approached.
The Dangers of Nighttime Riding for Motorcyclists
Motorists often fail to notice motorcyclists, even during the day. When there is limited light, motorcyclists are at a higher risk of not being seen. They also run the risk of encountering impaired drivers.
What Drivers Should Do to Avoid Nighttime Accidents with Motorcycles
Driving at night takes even more concentration than driving at other times. However, the same suggestions for driving when motorcycles are present during the day continue to apply to nighttime driving.
The Detroit Free Press recommends:
"When driving behind a motorcycle, allow additional space and stopping time. Many motorcyclists are seriously and fatally injured after being rear-ended by a car, especially a large heavy vehicle such as an SUV.
When passing a motorcycle, use your turn signal and exercise caution. Increasing your speed when passing can create a sudden burst of wind that may cause a motorcycle to lose stability and crash.
Check your blind spots. Accidents often occur when drivers fail to see a motorcycle while changing lanes or merging. Make sure rear- and side-view mirrors are properly adjusted and take time to check blind spots before proceeding.
Be especially careful at intersections, which are common sites of accidents. Obey traffic lights and signs, use turn signals, and make sure there are no approaching vehicles when making a left turn.
Don't be a distracted driver. Avoid using a hand-held cell phone, programming a GPS, or engaging in other distracting activities such as eating or grooming.
Never operate a car or motorcycle under the influence of alcohol or drugs, including certain prescription medications. Let someone else drive, use a ride service or postpone your trip until you can safely get behind the wheel.
Make allowances for hazardous weather or road conditions. Reduce speed and increase stopping distance when roads are slippery, or visibility is diminished due to rain or snow.
Don't speed. Driving too fast is a major cause of accidents because it decreases reaction time and makes it easier to lose control of your vehicle.
Stay in your lane. Cars and trucks should never share a lane with a motorcycle, regardless of the size of the motorcycle or the width of the lane. If you need to change lanes, use your turn signal and check for blind spots.
Expect the unexpected. Most accidents are caused by unforeseen circumstances, including unpredictable drivers, weather, and other hazards. Stay alert and remember to keep your hands, eyes, and mind on the road ahead."
Florida Motorcycle Lawyer Assists Accident Victims
Motorcycle accident victims are more vulnerable than other drivers when they are in accidents. They may suffer life-long disabilities and life-style changes caused by negligent drivers. This is why it is very important for Florida motorcycle accident victims to contact Spivey Law Firm, Personal Injury Attorneys, P.A. after receiving medical assistance.
The following is what one client said about working with Spivey Law Firm, Personal Injury Attorneys, P.A.:
Professional, polite and they get the job done. If you have or have had a motorcycle, make sure that you have their phone number! MIKE S.
"We are available 24/7 at 239.337.7483, toll-free at 1.888.477.4839, or online at SpiveyLaw.com. We represent people involved in numerous types of personal injury and wrongful death accidents throughout the state of Florida. All of our clients have unique personal injury cases. We provide personal contact and communication along with aggressive representation," said Florida Motorcycle Lawyer Randall Spivey.