Fort Myers Nursing Home Abuse Attorney Assists Nursing Home Seniors Injured by Prescription Errors
December 30, 2021 | Category: Nursing Home Neglect/Abuse | Share
The Food and Drug Administration (FDA) receives more than 100,000 reports annually related to medication errors. The FDA says a medication error is a "preventable event that may cause or lead to inappropriate medication use or patient harm."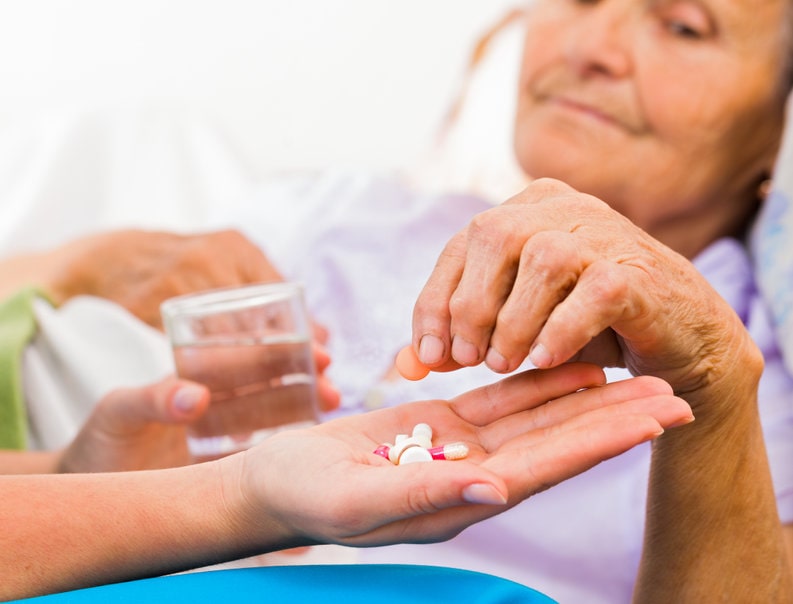 Medication errors can happen if a medication is prescribed improperly, prepared, or dispensed improperly, or when a patient takes or receives a medication incorrectly. Older patients are more likely to be affected because they tend to take more medications than younger adults.
The FDA reports there are nine types of medication errors:
Prescribing errors
Failure to prescribe, administer, or dispense a medication
Someone receiving a medication too late or too early
A patient receiving a drug not authorized for them
Improper use of a medication
Wrong dose prescription/preparation
Administration errors
Failure to consider a patient's medical condition or potential drug interactions
Not following proper dispensing/prescribing rules for a mediation
Preventing Medication Errors in Assisted Living Facilities
The most common causes of medication errors in assisted living facilities involve workload, similar drug names, interruptions, lack of support staff, insufficient time to counsel patients, and illegible handwriting.
Medication errors are common, but experts agree it is possible to prevent them with the right quality improvement programs. Since many medication errors happen because of human error, technology has been able to assist in stopping some of these errors from happening. Electronic medical records sometimes pick up potential drug-drug interactions when a patient is prescribed medication and can help keep track of and calculate dosages. Automated dispensing cabinets are also used for more high-risk medications in assisted living facilities.
According to the Florida Department of State, Florida Administrative Code, Chapter 58A-5 for Assisted Living Facilities, there are provisions for medication administration some of which are the following:
 (a) For facilities that provide medication administration a staff member, who is licensed to administer medications, must be available to administer medications in accordance with a health care provider's order or prescription label.
(b) Unusual reactions or a significant change in the resident's health or behavior shall be documented in the resident's record and reported immediately to the resident's health care provider. The contact with the health care provider shall also be documented in the resident's record.
(c) Medication administration includes the conducting of any examination or testing such as blood glucose testing or other procedure necessary for the proper administration of medication that the resident cannot conduct himself and that can be performed by licensed staff.
Common Reactions to Improper Medication Administration
Allergic drug reactions account for 5 to 10 percent of all adverse drug reactions. The American Academy of Allergy Asthma & Immunology says that any drug has the potential to cause an allergic reaction. Symptoms of adverse drug reactions include coughing, nausea, vomiting, diarrhea, and headaches. Skin reactions such as rashes, and itching, are the most common form of allergic drug reactions. Non-steroidal anti-inflammatory drugs, antibiotics, chemotherapy drugs, monoclonal antibodies, anti-seizure drugs, and ACE inhibitors are frequent causes of allergic drug reactions.
Consequences of Medication Errors in Assisted Living Facilities
When there are medication errors in assisted living facilities, they may have a profound effort on the senior's overall health and quality of life. There can be serious side effects, hospitalization, or even fatalities if a senior receives and takes the wrong medication or improperly takes the right medication.
When a loved one is injured because of a nursing home's improper medication administration, he or she may be entitled to compensation. After seeking medical attention, contact Fort Myers Nursing Home Abuse Attorney Randall Spivey of Spivey Law Firm, Personal Injury Attorneys, P.A. at 239.337.7483 or toll-free at 1.888.477.4839.