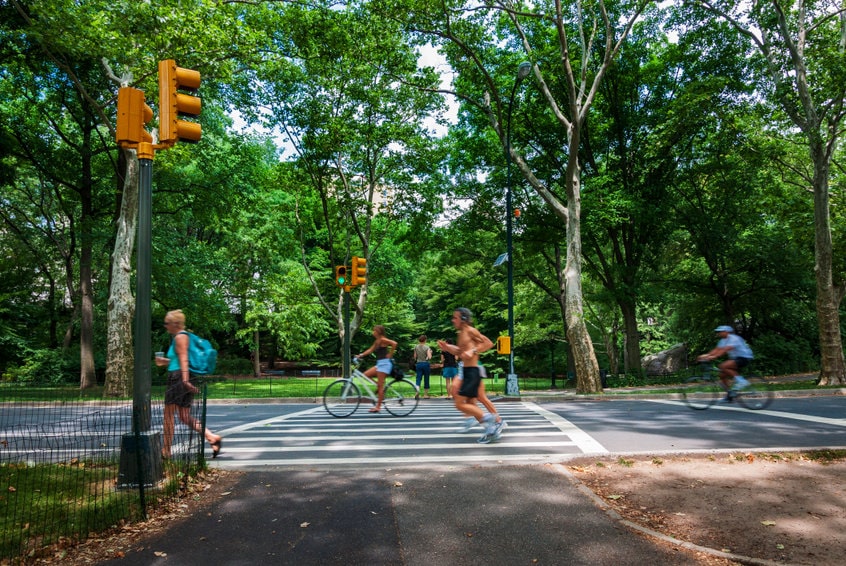 "National Walking Day is April 6, 2022. It is observed every year on the first Wednesday in April to celebrate the easiest way to be the healthiest. We at Spivey Law Firm, Personal Injury Attorneys, P.A. believe this is a good time for all of us to remember to watch out for pedestrians in crosswalks and be mindful of their right-of-way," said Fort Myers Pedestrian Accident Attorney Randall Spivey.
Bike/Walk Central Florida says, "Right-of-Way laws, together with courtesy and common sense, help to promote traffic safety. People driving often come into conflict with other people walking, biking, or driving because their intended course of travel intersects – or collides. Signs, signals, markings, and other features are used to communicate who has the right of way. Many times, these signs are ignored, and the person walking or driving believes they can outrun the other, which is when collisions occur."
Crosswalks exist to allow pedestrians to safely cross busy streets. Unfortunately, many drivers do not respect pedestrian right-of-way laws or are distracted. The injuries pedestrians can incur may be catastrophic or even life-threatening. The National Highway Traffic Safety Administration (NHTSA) reports pedestrians are particularly vulnerable in crosswalks when vehicles are turning right or running red lights.
Florida has certain traffic rules that govern pedestrian-motorist interactions in a crosswalk and who has the right-of-way, such as:
When an intersection is controlled by a traffic signal, drivers are required to stop before coming into the crosswalk, not just yield to a pedestrian. Drivers must stay stopped when a pedestrian has the signal to cross or is stepping into a crosswalk.
When a driver has stopped for a pedestrian at a crosswalk, no other drivers are permitted to overtake or pass the vehicle that has stopped.
When pedestrians are crossing a road not using a crosswalk, they must yield the right-of-way to all motorists.
When no traffic signals or signs that indicate who has the right-of-way are there, drivers are to yield to pedestrians if they are in a crosswalk, on the same side of the road as the driver, or if a pedestrian is approaching closely from the opposite half of the road such that the driver failing to yield would be dangerous. 
Florida Statute 316.123 states a vehicle approaching a pedestrian legally crossing the street at an intersection must yield or stop to allow the person walking to cross. This applies to bicyclists as well as motor vehicle drivers. If drivers fail to yield, they face a minimum citation of $164 and three points on their driver's license. Worse, they can severely injure someone – even taking their life.
Do you have a personal injury case?
If you are injured in a crosswalk accident, you may have a personal injury case and be able to recover all your losses. These include financial, non-financial, and even future losses. To be eligible for financial compensation, fault or negligence must be proven. Fault determination may be based on such things as distracted driving, driving under the influence, or a failure to warn about dangerous situations. To prove your injury claim, you will need proof of the cause, the extent of your injuries, and the long-term effects of the injuries.
"Spivey Law Firm, Personal Injury Attorneys, P.A. is available 24/7 to assist you in determining whether you have a personal injury case because of your crosswalk accident. You must contact us immediately after seeking medical attention so we may answer your questions and preserve evidence. There are no costs or attorney fees until we receive a monetary recovery for you," said Fort Myers Pedestrian Accident Attorney Randall Spivey. "Should you or a loved one be injured in an accident please contact me at 239.337.7483, or toll-free at 1.888.477.4839, or contact us online at SpiveyLaw."