Red-light runners threaten Florida's public safety. Impatient and distracted drivers running red lights tragically kill more than 900 people every year in the United States. Every day, drivers witness other drivers running red lights.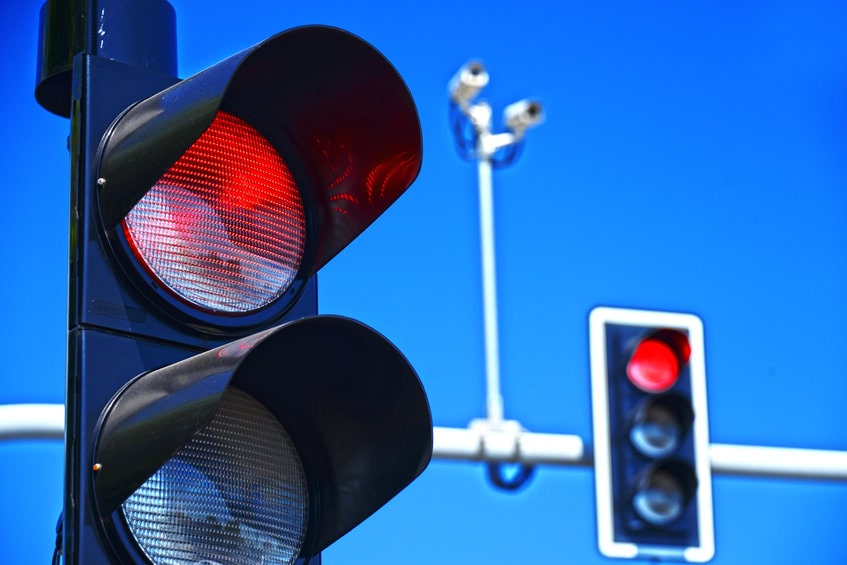 On December 15, 2020, the Arizona-based smart transportation company, Verra Mobility, a provider of red-light camera monitoring, released videos of 2020's worst red-light runners.
"These shocking crashes – captured in a year when traffic was actually down due to the pandemic – serve as a chilling reminder of the dangers that red-light runners present to our neighbors, friends, and families," said Garrett Miller, Verra Mobility executive vice president of government solutions. "In most cases these tragedies can be attributed to distracted driving and reckless behavior, making these collisions, not accidents."
A study conducted by the National Coalition for Safer Roads (NCSR) found that 84 people on average tragically die each year in intersection accidents that were caused by drivers who ran red lights.
In August 2021, the NCSR issued the following 10 reasons to stop on red:
Accidents are 100 percent preventable.
In 2019, 846 people tragically died, and 143,000 were injured due to red-light running.
In 2020, the U.S. witnessed the largest motor vehicle deaths in the U.S. since 1924.
One in three Americans knows someone who has been injured or tragically killed in a red-light running crash.
Between 2008 and 2019, an estimated 9,227 people were tragically killed in red-light running-related crashes.
On average, two people tragically died each day in red-light-running-related crashes in the U.S. in 2019.
Over half of the deaths in red-light-running crashes are pedestrians, bicyclists, and occupants in vehicles other than the vehicle running the red light.
The most common type of urban crash involves drivers who run red lights, stop signs, and other traffic controls.
86 percent of the American Automobile Association's (AAA's) surveyed drivers say it is unacceptable to run red lights.
Red-light running can be fatal.
Injuries from red-light accidents can be devastating and traumatic. Spivey Law Firm, Personal Injury Attorneys, P.A. has seen some common injuries that include soft tissue injuries, head and neck injuries, broken bones, and back injuries.
Soft tissue injuries can result in permanent injuries and scarring, according to Johns Hopkins Medicine. These injuries include:

Contusions (bruises)
Sprains
Tendonitis
Bursitis
Stress injuries
Strains 
Johns Hopkins Medicine says, "Head injuries are one of the most common causes of disability and death in adults. The injury can be as mild as a bump, bruise (contusion), or cut on the head, or can be moderate to severe in nature due to a concussion, deep cut or open wound, fractured skull bone(s), or from internal bleeding and damage to the brain." 
Neck injuries are common. Seeking medical attention immediately following an accident is imperative. 
Broken bone injuries are more obvious and include any of the 206 bones in the human body. Even if the accident and injuries may seem minor, it is important to seek medical attention within 14 days of the accident. 
Back injuries may lead to life changes involving pain and discomfort and need to be diagnosed and treated immediately following any vehicle accident. 
"Should you or a loved one be injured in a red-light-running accident please contact Spivey Law Firm, Personal Injury Attorneys, P.A. at 239.337.7483, or toll-free at 1.888.477.4839, or contact us online at SpiveyLaw.com. We are available 24/7 to assist you, and there are no costs or attorney fees until we receive a monetary recovery for you," said Fort Myers Accident Attorney Randall Spivey.