Florida's environment is popular year-round with motorcycle enthusiasts. Whether motorcyclists are riding just for pleasure or attending one of the many bike events, there is something for everyone.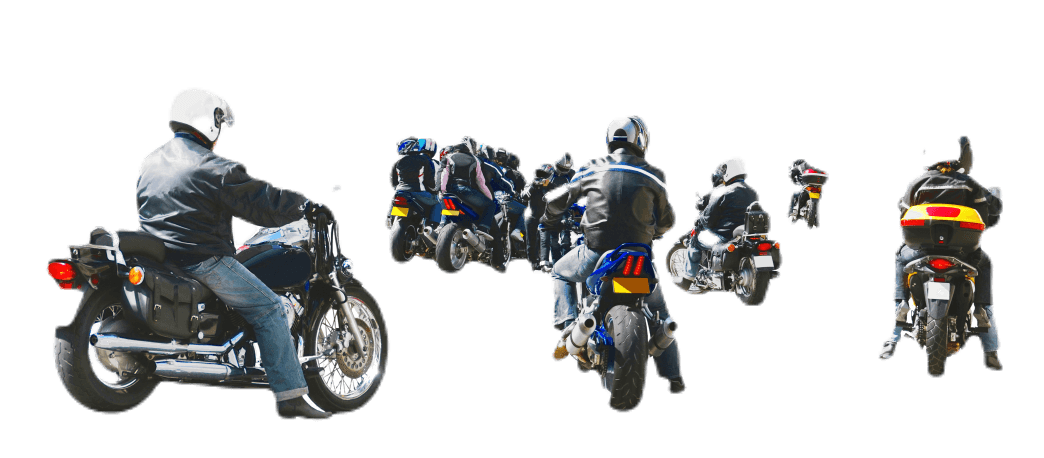 Motorists need to be aware of motorcyclists sharing Florida roads at all times, but particularly when the motorcycle population is even more congregated going, leaving, or participating in Florida's many bike events that started in 2022 with the 81st anniversary Daytona Bike Week in Daytona, Florida in March.
Following are just a few more events motorcyclists will be attending in 2022 across Florida:
April 15 – April 16 – 9th Annual Biker Rodeo Event is in Branford.

April 16 – Wheels Across the Pond will be in Jupiter.

April 21 – April 24 – The Gator Bike Rally will be held in Leesburg.

April 27 – May 1 - Palm City is preparing for the Thunder Beach Motorcycle Rally,

May 13 – May 15 - The Tallahassee Bike Fest will be the destination for hundreds of motorcyclists.

May 26 – May 28 – Dover will host the United Bikerz/Fast Harley Only Jamboree.

October 13 – October 16 – Daytona Biketoberfest will be at Daytona Beach.

October 13 – October 16 – Jam-On Productions Biketoberfest Swap Meet and Show is being held in Ormond Beach.

October 20 – October 22 – Thunder Beach Autumn Motorcycle Rally will be in Panama City.

October 27 – October 30 – White Springs hosts the Suwannee Fat Tire Festival 2022.

October 29 – November 5 - The High Seas Rally will be in Port Canaveral.

December 17 – Port Charlotte hosts the Rockin' it at Bert's Harley Davidson.
Motorcyclists are particularly vulnerable when driving on our roadways because they do not have the same protection as other vehicles on the road.
In 2021, there were 8 motorcycle deaths and 90 trauma cases during the 2021 Daytona Bike Week. The Daytona Beach News-Journal reported on March 7, 2022, that three motorcyclists were tragically killed during the first week of the 2022 Daytona Bike Week. The Florida Highway Patrol (FHP) said one biker tragically died in Port Orange, and two more tragically died in DeLand when a car crashed into them.
The Florida Department of Highway Safety and Motor Vehicles (FLHSMV) reminds drivers to "Share the Road" because motorcycle and moped drivers have the same rights and duties as drivers of other motor vehicles. Following are 8 tips for motorists from the FLHSMV:
Never attempt to share the lane with a motorcycle. The motorcyclist is entitled to the entire lane.
Watch for motorcycles and look carefully before pulling into an intersection or changing lanes.
It is difficult to gauge the speed of a motorcycle; they may appear to be much farther away than they really are.
Do not follow too closely behind a motorcycle; motorcycles have the ability to stop more quickly than other vehicles.
Motorcyclists often slow down by downshifting or rolling off the throttle, thus not activating the brake light.
Never pass a motorcyclist with only a few feet of space. The force of the wind gust can cause the rider to lose control.
When being passed by a motorcycle, maintain your lane position, and do not increase your speed.
Maintain a four-second buffer zone between you and a motorcyclist, and increase space when encountering inclement weather, gusty winds, wet roads, bad road conditions, and railroad crossings.
"We at Spivey Law Firm, Personal Injury Attorneys, P.A. have seen the devastation caused when drivers are negligent and do not look out for motorcyclists. Some of our motorcycle accident case results are:
A multi-million-dollar settlement in a wrongful death accident case for a husband who lost his wife in a motorcycle accident when a landscaping truck made an improper U-turn into the path of her motorcycle in Venice. 
A multi-million-dollar settlement for a motorcycle accident victim who received vision loss and other injuries when a drunk driver crossed the centerline and pulled into his path in Port Charlotte. 
A multi-million-dollar settlement for a young girl who lost her father in a Naples motorcycle accident when a vehicle pulled in front of him. 
Should you or a loved one be injured in a motorcycle accident because of the negligence of another driver, please contact Spivey Law Firm, Personal Injury Attorneys, P.A. after seeking medical attention. We have the experience to assist you 24/7, and there are no costs or attorney fees until we receive a monetary recovery for you. Contact us at Spivey Law Firm, Personal Injury Attorneys, P.A. at 239.337.7483 or toll-free at 1.888.477.4839 or contact us online at SpiveyLaw," said Fort Myers Motorcycle Accident Lawyer Randall Spivey.