Summer is here, and many families are enjoying the time off with water activities. Water safety plans are essential for parents and guardians.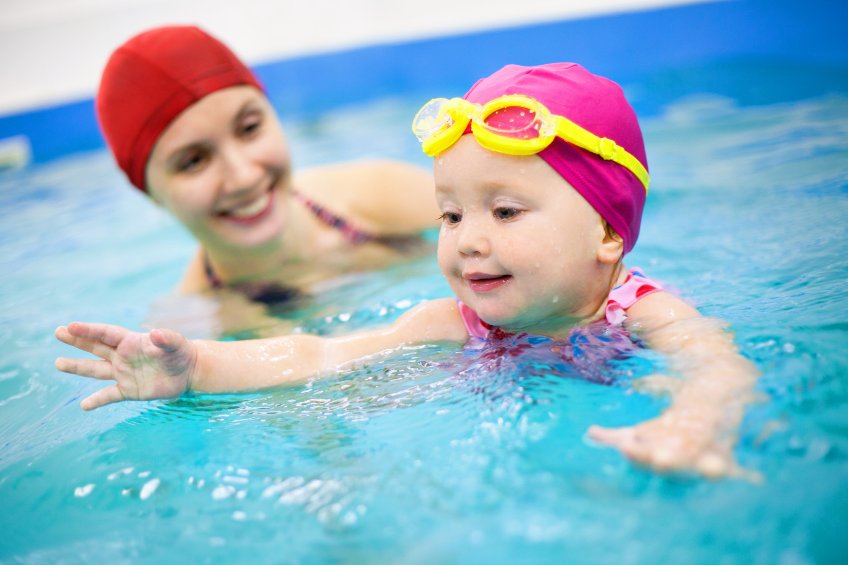 The Centers for Disease Control and Prevention (CDC) reports that drownings are a leading cause of tragic deaths for young children ages 1-14 and drowning tragically kills more children ages 1-4 than anything else except for birth defects.
Hospital emergency rooms see more young drowning, or near-drowning, victims at this time of the year. Most young children (ages 1-4) drown in swimming pools when they are unsupervised.
For every child who tragically dies from drowning, another eight are cared for in emergency rooms for non-fatal drowning, according to the CDC. Brain damage and other serious injuries can occur in non-fatal drowning injuries.
More than 40 percent of child drownings that are treated in emergency rooms require hospitalization or a transfer for more care according to Golisano Children's Hospital of Southwest Florida, Safe Kids Coordinator, Julie Noble.
SafeKids Worldwide, a nonprofit organization working to help families and communities keep kids safe from injuries, has the following tips on how to keep children safe around the water whether it is a pool or open water.
How to Watch Kids Around Water
Watch kids when they are in or around water. Keep young children and weak swimmers within arm's reach of an adult. Make sure more experienced swimmers are with a partner every time.
Choose a Water Watcher. When there are several adults present, choose one to be responsible for watching children in or near the water for a certain period of time, such as 15 minutes. After 15 minutes, select another adult to be the Water Watcher.
Avoid distractions when your child is in or around water. Drowning is often silent and can occur in less than five minutes, so it is important to give your child all your attention. Put away phones, books, and magazines. 
How to Teach Your Child to Swim
Teach children how to swim. Every child is different, so enroll children in swim lessons when they are ready. Consider their age, development, and how often they are around water. 
Make sure kids learn these five water survival skills.

Step or jump into water over their head and return to the surface.
Turn around in the water and orient to safety.
Float or tread water.
Combine breathing with forward movement in the water.
Exit the water. 
Tips for Pool Safety
Install fences around home pools. A pool fence should surround all sides of the pool and be at least four feet tall with self-closing and self-latching gates.
Be aware of pool drains. Teach your child not to swim near pool drains or suction outlets. 
Empty kids' pools immediately after use. Store them upside down and out of children's reach. 
Tips for Swimming in Open Water
Teach children that swimming in open water is different from swimming in a pool. Be aware of situations that are unique to open water, such as limited visibility, depth, uneven surfaces, currents, and undertow. These potential hazards can make swimming in open water more challenging than swimming in a pool.
Wear a U.S. Coast Guard-approved life jacket when boating or participating in other water activities. Choose a life jacket that is right for your child's weight and water activity. Weak swimmers and children who cannot swim should wear life jackets when they are in or near water.
Use designated swimming areas and recreational areas whenever possible. Look for posted signs about open water hazards. Also, look for signs that say when lifeguards will be present. 
Fort Myers Swimming Accident Attorney urges adults to keep children safe around the water. 
Randall Spivey of Spivey Law Firm, Personal Injury Attorneys, P.A. knows the devastation that parents and guardians suffer when their child is injured or tragically dies in a swimming accident. Swimming accidents can happen when there is no child safety fence or audible alarm around swimming pools, and there is a failure to warn swimmers of potential dangers at pools. Beaches are no less dangerous. Children can suffer paralysis, brain injury, broken bones, and tragic death. 
Should you or a loved one be injured in a swimming accident because of the negligence of another please contact the firm at 239.337.7483, toll-free at 1.888.477.4839, or contact us online at SpiveyLaw.com. We are available 24/7, and there are no costs or attorney fees until we receive a monetary recovery.