The News-Press reported on Saturday, March 5, that a 65-year-old Marco Island man tragically died in a Naples crash when an 88-year-old man crashed into his stopped vehicle at a red traffic light. A 65-year-old woman passenger in the stopped vehicle suffered serious injuries, as did the driver who crashed into the stopped vehicle.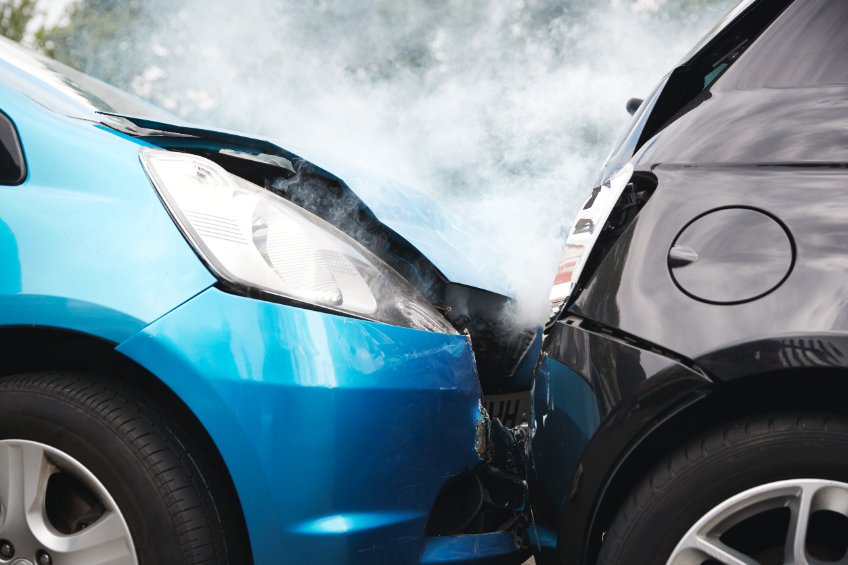 According to the Orlando News, a collision in January 2022 on State Road 417 in Orange County involved a disabled SUV. One person tragically died, and three others were injured. The accident occurred when a victim was pushing a disabled SUV off the road. A tour bus crashed into the SUV at that very moment, according to authorities.
The Insurance Institute for Highway Safety (IIHS) reported in a recent study that hundreds of people are tragically killed, and thousands are injured every year in crashes involving stopped or disabled vehicles.
"This study identifies a part of the road safety equation that doesn't get much attention, despite the size of the problem," says David Zuby, executive vice president and chief research officer at IIHS.
Federal crash statistics used by the transportation data analysis firm Impact Research estimate that 566 people were tragically killed and 14, 371 injured each year between 2016 and 2018.
Any vehicle collision is traumatic, but it is especially shocking when a crash involves a stopped vehicle whose drivers and passengers are not expecting to be hit.
What Factors Can Help Drivers Stay Safe When Stopped?
Sometimes drivers may be able to mitigate the dangers of stopping on the road whether it is at a traffic light, stop signs, yield signs, or pulling to the side of the road for any reason including a disabled vehicle. Those passing stopped vehicles may also benefit from the following tips from IIHS:
Speed –

A high percentage of vehicle accidents are caused by speeding. When drivers speed, they do not have the time to react to road situations or see stopped vehicles.

Impaired Driving

– Driving while impaired by alcohol and/or drugs is illegal and can cause a stopped-vehicle accident to become deadly. Stress, anxiety, physical or mental distraction, injury, or illness are equally dangerous.

Visibility

– Experts say most stopped-vehicle accidents are caused by poor visibility. When a vehicle is immobilized, it may not alert other drivers of its vulnerability. Hazard lights, headlights, flares, cones, flags, and other signals make a difference in increasing visibility.

Move-Over Laws –

All 50 states currently have "Move Over" laws. These laws require vehicles to give way to ambulances and other emergency vehicles. Florida law requires drivers to move over one lane, when it is safe to do so, for stopped law enforcement, emergency, sanitation, and utility service vehicles, tow trucks or wreckers, and maintenance or construction vehicles with displayed warning lights without advanced signs or channelizing devices.

Vehicle Maintenance

– Vigilant vehicle maintenance can avert crashes. Maintenance of broken or mal-functioning headlights can decrease the chances of stopped-vehicle accidents.

New Technology

– Various forms of technology may increase road safety. This technology includes vehicle-to-vehicle communication that allows vehicles to wirelessly exchange information such as location, speed, and driving direction. Drivers who stay at the forefront of emerging technologies can help keep their vehicles safe for everyone traveling on our roadways.
Fort Myers Personal Injury Attorney Assists Victims of Stopped-Vehicle Accidents
Randall Spivey of Spivey Law Firm, Personal Injury Attorneys, P.A., and his team have the experience to assist victims of stopped-vehicle accidents. From drafting and sending demand letters to attending trials and negotiations, the Spivey Law legal team is by your side. There are no costs or attorney fees until we receive a monetary recovery for you, and we are available 24/7. Should you or a loved one be injured in a stopped vehicle accident, or any accident caused by another's negligence, please contact us at 239.337.7483, toll-free at 1.888.477.4839, or contact us online at SpiveyLaw.com.