According to the National Highway Traffic Safety Administration (NHTSA), there are an estimated 15,000 backup accidents in the United States every year.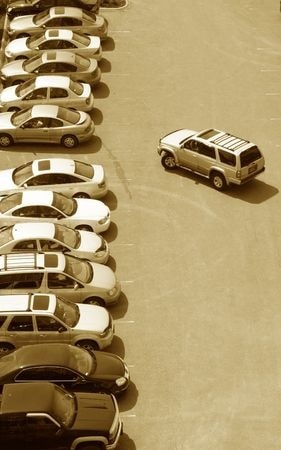 Today's new SUVs, cars, trucks, and minivans have electronic technology features that are hugely important in parking and backing up. Kelly Blue Book rated the importance of some of the new technology and advises motorists that backup cameras and the reverse brake assist in new vehicles are important features. The reverse brake assist provides for automatic emergency braking to stop a vehicle to avoid a collision. Backup cameras give a driver a better picture of what is happening around his or her vehicle than just using side mirrors and rearview mirrors.
All cars and light trucks that are manufactured for sale in the U.S. have come with backup cameras since May 1, 2018. Before that, many vehicles were equipped with cameras as either standard or optional equipment.
How Backup Cameras Work
In 2018, Peter Gareffa reported for Edmunds on how backup cameras work:
"When you put your car into reverse, a camera mounted at the rear of the vehicle turns on and sends an image to a monitor to show what's behind you. But the reality is a bit more complicated. Backup camera systems, even at their most basic, are fairly sophisticated pieces of technology, and they're getting more high-tech all the time. The complexity begins with the image that is captured by the camera. Rather than transmitting the picture that a typical camera might see, backup camera systems are actually designed to send a mirror image to the monitor, so the orientation is correct when you look at it. If you were looking at a direct feed of what the camera sees, the image would be reversed, and you'd steer left when you wanted to go right. The system is designed to correct this so the view on the display makes sense."
Backup Tips for Technology-Equipped Vehicles
Even with new technology, backup accidents may still happen. To prevent them experts recommend:
Practice driver awareness – When drivers are aware of their surroundings they tend not to have as many backup accidents. Check your backup camera images, and mirrors, and know your blind spots before backing up.
Embrace technology – New vehicle sophisticated safety technology such as backup sensors, cameras, or assisted-driving features help reduce the risk of backup accidents.
Watch out for others – Pedestrians can easily be coming up behind a vehicle. Bicyclists and small children may also be difficult to see. Drivers must pay attention.
Backup Tips for Non-Technology-Equipped Vehicles
Since there are still vehicles on our roads that do not have the newest technology, SafetyInfo.com recommends the following preventive measures to avoid backup accidents:
Do a walk around. Before start-up or back-up, walk around the vehicle and look underneath to ensure you have safe clearance for start-up.
Know your vehicle's blind spots. Don't forget to check the blind area on the right and in front as well.
Know clearances. Check for obstructions, low-hanging trees, and wires.
Don't delay. After your walk-around check, don't delay moving the vehicle. Do not allow time for another hazard to approach.
Use your mirrors. Check mirrors frequently.
Back up slowly. Start up slowly at first to allow other vehicles and pedestrians, who may have unexpectedly approached, to safely move away.
Look and listen. Always back up slowly while continuously looking and listening for signs of trouble. 
Backup Injuries
Backup accidents happen frequently, especially in parking lots and driveways. The severity of backup accidents can vary, but they can lead to injuries such as neck injuries, bruising, and/or broken bones, or tragic deaths.
Liability for Backup Accidents
In some backup accidents, the fault may be determined in one or two ways depending on the following questions: Which driver had the right-of-way, and was the vehicle moving?
Right-of-way – The right-of-way rules can help determine who was at fault. A driver who violated regular traffic patterns and did not yield could be found at fault for any crash.
Moving – If one vehicle is moving and the other isn't moving, the moving vehicle could be at-fault.
Pedestrians/Bicyclists – When a backing-up vehicle hits a pedestrian or a bicyclist, the moving vehicle would most likely be at fault.
If you or a loved one has been injured in a backup accident, please contact our experienced Fort Myers Car Accident Lawyer Randall Spivey of Spivey Law Firm, Personal Injury Attorneys, P.A. after seeking medical attention. Attorney Spivey is a Board-Certified Trial Attorney – the highest recognition for competence bestowed by the Florida Bar and a distinction earned by just one percent (1%) of Florida attorneys. There are no costs or attorney fees until the firm receives a monetary recovery, and we are available 24/7. Please contact Attorney Randall Spivey at 239.337.7483, toll-free at 1.888.477.4839, or online at SpiveyLaw.com.