There are many questions a vehicle accident victim may have after a crash involving neck and back injuries, some of which are how will I pay for my medical expenses, and how will I support my family if I cannot go back to work?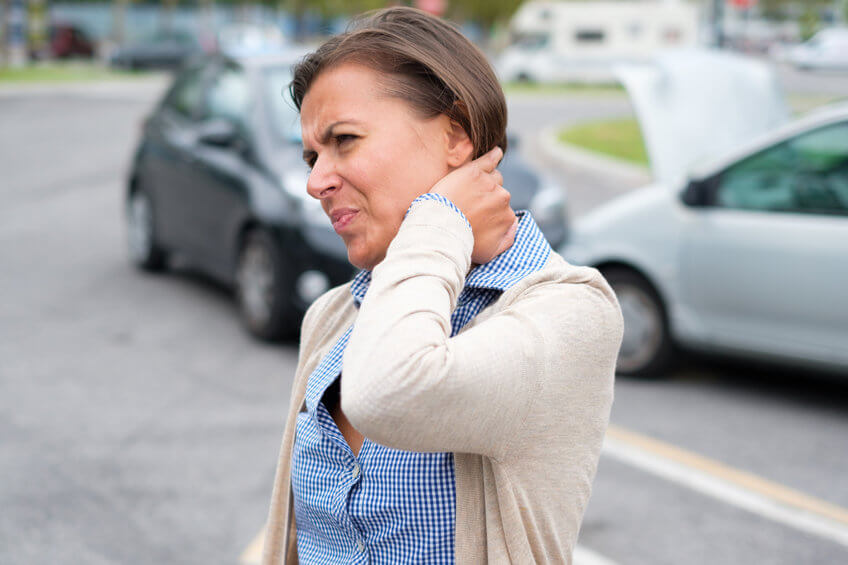 Neck and back injuries are serious and may not present themselves at the time of an accident. They may be difficult to diagnose and difficult to treat.  Insurance companies are often skeptical of neck and back injuries and their disabling effects on a person, impacting their entire lives, including simple tasks. Enjoying Florida recreational opportunities, such as swimming, boating, golf, bicycling and tennis may be activities of the past, not the present, and not the future. Dressing, performing pre-accident hygiene, and cooking may be slow and painful.
In Florida, accident victims must seek medical care within 14 days of an accident to qualify for benefits. It is imperative to see a doctor immediately following a vehicle crash.
Orthopedic specialists report on three common upper body injuries:
Neck or shoulder pain/stiffness – If the head goes back and forth in a crash, it can lead to herniated discs, sprains, and strains, as well as spinal cord injuries.
Back pain – Back pain can be a symptom of soft tissue damage, herniated discs, or spinal injuries.
Tingling and numbness – These may be symptoms of a spinal injury or damage to the nervous system.
"If you or a loved one is injured in a car crash because of the negligence of another, you may be entitled to compensation for:
Medical care
Prescription medications
Other out-of-pocket costs
Loss of earnings
Loss of earning capacity
Pain and suffering
Emotional trauma
Loss of companionship, consortium, and enjoyment of life 
We represent people involved in numerous types of personal injury and wrongful death accidents throughout the state of Florida. All our clients have unique personal injury cases. Our firm provides personal contact and communication along with aggressive representation. Here are a couple of examples of our results for accident victims with neck and/or back injuries:
A woman who injured her neck and back when her car was hit by a drunk driver in Naples received a settlement.
A former schoolteacher received a jury verdict for a car accident where he suffered injuries to his neck resulting in surgery when an underinsured motorist ran a stop sign and struck his vehicle in Fort Myers.
We are available 24/7 to assist you, and there are no costs or attorney fees until we receive a monetary recovery for you," said Fort Myers Accident Attorney Randall Spivey of Spivey Law Firm, Personal Injury Attorneys, P.A.
Fort Myers Accident Attorney  Randall L. Spivey is a Board-Certified Trial Attorney – the highest recognition for competence bestowed by the Florida Bar and a distinction earned by just one percent (1%) of Florida attorneys.  He has handled over 2,000 personal injury and wrongful death cases throughout Florida.  For a free and confidential consultation to discuss your legal rights, contact Spivey Law Firm, Personal Injury Attorneys, P.A., in Lee County at 239.337.7483 or toll-free at 1.888.477.4839, or by email to Randall@SpiveyLaw.com.  Visit SpiveyLaw.com for more information.  You can contact Spivey Law Firm, Personal Injury Attorneys, P.A. in Charlotte County at 941.764.7748 and in Collier County at 239.793.7748.