Since Florida has good weather year-round for outside activities, there is no question it is a Mecca for motorcycle enthusiasts. Because there are so many motorcyclists on our roads and highways, motor vehicle drivers need to alert for motorcyclists.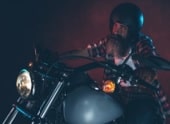 Channel 10 Tampa Bay reported on August 3, 2022, that Florida roads have never been more deadly for motorcyclists, New research conducted by QuoteWizard reports Florida has nearly four times the fatality rates of northern states. 
Here are just some of the Florida motorcycle accidents that happened in the last few weeks:
A motorcyclist was tragically killed in a crash with a pickup truck in Lehigh Acres on August 15, 2022. The Florida Highway Patrol reported the accident happened around 5:28 p.m.
A 44-year-old Winter Park motorcyclist tragically died on August 27, 2022, in Orange County. The Florida Highway Patrol reported that a car turned into the motorcyclist's direct path on University Boulevard. A driver of a BMW facing southbound attempted to make a left turn onto the roadway around 3 p.m.
 BocaNews.com reported on August 26, 2022, that a 51-year-old female motorcyclist tragically died after being hit by a car in Palm Beach County.
The National Highway Traffic Safety Administration (NHTSA) provides the following statistics on motorcycle accidents: 
52 percent of fatal motorcycle accidents occur on weekend nights, with the highest proportion occurring between 3 p.m. to 9 p.m.
5 percent of motorcycle accidents are fatal.
Motorcyclists over the age of 40 account for 54 percent of all motorcyclists' fatalities. 
Who is typically at fault? 
Motorists in other vehicles are often at fault when they collide with motorcycles. Because of motorcycles' smaller profiles, motorists need to be more vigilant. 
Since motorcyclists do not have the luxury of seatbelts, crumple zone bumpers or lane assistance technology, they are exposed to many dangers, which include being thrown off their bikes.
What are the top 3 types of accidents between motorcycles and cars? 
Head-on collisions 
The National Safety Council (NSC) says that 78 percent of fatal motorcycle accidents happen when a car strikes a motorcycle head-on. These accidents can cause motorcyclists to become airborne. 
The NSC recommends the "Four Rs" for motorcyclists when trying to avoid a head-on collision with another vehicle: 
Read or scan the road ahead for obstacles
Right side lane driving – driving in the right-side lane is preferable to the left- side lane
Reduce speed
Ride off the road onto the shoulder or the grass  
A car turns left in front of motorcycles 
42 percent of all accidents involving cars and motorcycles are a result of a car making a left-hand turn. These collisions usually happen when motorcyclists are going through an intersection, attempting to pass or overtake a car. 
A car pulls into the motorcycle's lane 
When a vehicle pulls into a lane occupied by a motorcycle, catastrophic accidents can happen. 
Motorcyclist Rights and Responsibilities
Motorcyclists have the same rights and responsibilities as other drivers on Florida roads. Florida law (316.208) says:
(1) Any person operating a motorcycle or moped shall be granted all of the rights and shall be subject to all of the duties applicable to the driver of any other vehicle under this chapter, except as to special regulations in this chapter and except as to those provisions of this chapter which by their nature can have no application.
(2)(a) Any person operating a moped upon a roadway at less than the normal speed of traffic at the time and place and under the conditions then existing shall ride as close as practicable to the right-hand curb or edge of the roadway except under any of the following situations:
1. When overtaking or passing another vehicle proceeding in the same direction.
2. When preparing for a left turn at an intersection or into a private road or driveway.
3. When reasonably necessary to avoid any condition, including, but not limited to, a fixed or moving object, parked or moving vehicle, bicycle, pedestrian, animal, surface hazard, or substandard-width lane, that makes it unsafe to continue along the right-hand curb or edge. For purposes of this paragraph, a "substandard-width lane" is a lane that is too narrow for a moped and another vehicle to travel safely side by side within the lane. 
Motorcyclist Injuries 
Motorcyclist injuries are usually catastrophic and life changing. When motorcyclists are injured or tragically die in an accident because of the negligence of another driver, they and/or their families may be entitled to compensation for: 
Medical care
Prescription medications
Other out-of-pocket costs
Loss of earnings
Loss of earning capacity
Pain and suffering
Emotional trauma
Loss of companionship, consortium, and enjoyment of life 
Fort Myers Motorcycle Accident Attorney Randall Spivey and his experienced legal team are available to assist motorcycle accident victims 24/7. There are no costs or attorney fees until a monetary recovery is received. Please contact us at 239.337.7483, toll-free at 1.888.477.4839, or online at SpiveyLaw.com after seeking medical attention.