Motorcycle insurance is essential to protect you on the roads in Florida.   It covers repairs, replacement costs, medical bills for those injured in an accident, and costs to repair property in an accident.  If you cause damage to another person or their property during a motorcycle accident, liability insurance will help to pay for the costs to cover repairs and other damages.  Good motorcycle insurance is also important to carry for the benefit of any passengers who ride on your motorcycle.  Your insurance coverage can help them pay for medical bills and injuries, if necessary, in the event of an accident.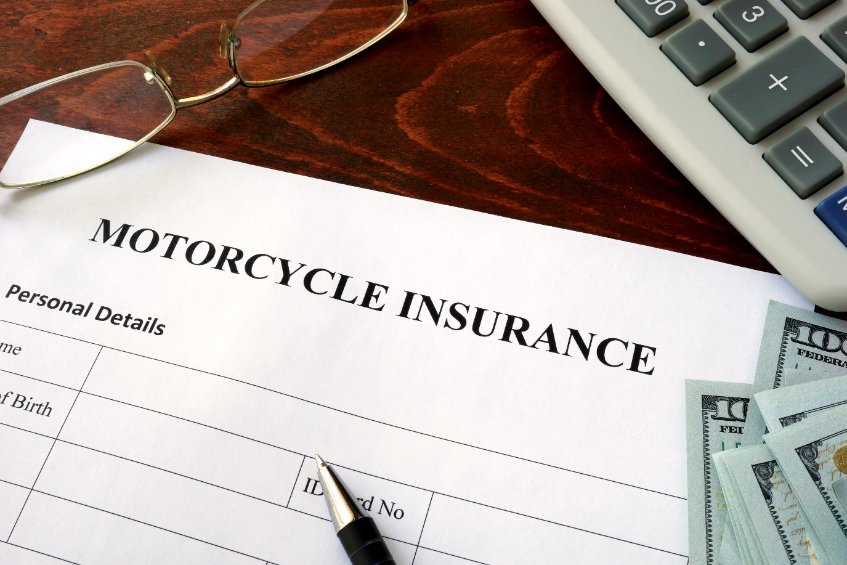 Insurance can assist you to pay for your own medical expenses and personal injury protection if you are in a crash.  While property liability covers the costs to repair or replace property that belongs to others, collision and comprehensive coverage will help with damages to your own property.  
Motorcycle accidents can cause very serious injuries.  Unfortunately, many motorcyclists learn that they do not have adequate coverage after they are seriously injured in an accident.  By understanding the importance of this insurance and taking steps to get the necessary coverage, motorcyclists may be able to avoid some of the tragic consequences associated with motorcycle accidents. 
Most auto insurance policies specifically prohibit coverage for the insured's motorcycle accident under a regular policy.  Motorcyclists need to purchase separate insurance to cover their motorcycles.  Personal Injury Protection or PIP insurance covers an insured's medical bills regardless of who was at fault for the accident.  PIP covers medical bills up to the policy limit.  
Uninsured/underinsured coverage pays for the insured's medical expenses up to the policy limit in the event that the driver at fault had no insurance or an insufficient amount of insurance to cover the motorcyclist's damages.  
Many Florida drivers are uninsured. Motorcyclists who have accidents with uninsured, or underinsured, motorists could end up having to cover damages even if an accident is not their fault. Attorney Randall Spivey of Spivey Law Firm, Personal Injury Attorneys, P.A. urges motorcyclists to purchase full-coverage motorcycle insurance that provides uninsured/underinsured motorist coverage that covers the costs when someone else does not have insurance. 
Motorcycle accidents happen every day in Florida. On June 24, 2022, a man tragically died, and a woman was seriously injured when a vehicle made a left turn into the path of a motorcycle in Orlando, FL, according to the Florida Highway Patrol. 
The Ocala Police Department reported that a motorcyclist tragically died on June 4, 2022, after a dump truck turned left into the path of the motorcycle. Later that same day, the Ocala Police Department investigated a second motorcycle crash when a vehicle cut across a street into the motorcycle's path. The motorcycle rider and passenger were admitted to the hospital. 
Spivey Law Firm, Personal Injury Attorneys, P.A. is available 24/7 to assist victims of motorcycle accidents. There are no costs or attorney fees until the firm receives a monetary recovery. Following are a few examples of motorcycle accident victims' cases the experienced Florida motorcycle lawyers have assisted:
 A multi-million-dollar verdict for a mother who tragically lost her son in a motorcycle accident when a driver was fleeing from police and crashed into his motorcycle in Sarasota. 
A multi-million-dollar settlement for a Cape Coral motorcycle accident victim who received brain damage and other injuries in a motorcycle accident caused by a driver who pulled out in front of his motorcycle. 
A multi-million-dollar settlement in a wrongful death accident case for a husband who lost his wife in a motorcycle accident when a landscaping truck made an improper U-turn into her path in Venice.  
Should you or a loved one be injured in a motorcycle accident please contact Spivey Law Firm, Personal Injury Attorneys, P.A. at 239.337.7483, toll-free at 1.888.477.4839, or online at SpiveyLaw.com.