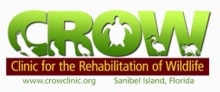 CROW's veterinary hospital is one of the nation's leading rehabilitation facilities for native and migratory wildlife. CROW has educational fellowships and externship programs for undergraduate students and internship programs for veterinarian graduates.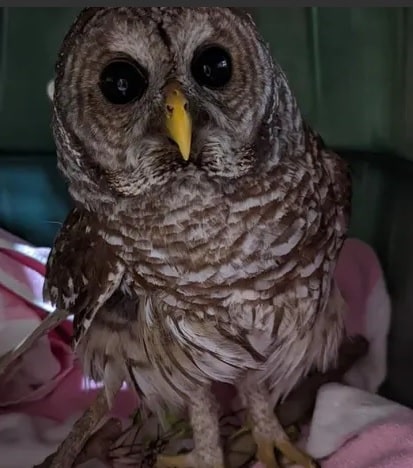 CROW's rehabilitation clinic for wildlife's 300 volunteers cared for more than 4,800 wildlife patients as of September 2022. These patients included various species of birds, turtles, opossums, squirrels, rabbits, skunks, and snakes.
As Southwest Florida endured Hurricane Ian, CROW was ready. They transported animals to homes, motels, and other facilities off Sanibel Island. The clinic sustained damage, but according to Executive Director Alison Hussey, CROW is still assisting injured Florida wildlife.
'Wild About CROW' is an annual gala and fundraising event benefiting CROW that is held at the Burroughs Home and Gardens in downtown Fort Myers. To purchase tickets to 'Wild About CROW', please go to https://e.givesmart.com/events/uiG/. This year they are expanding the 'Wild About CROW' to out-of-state friends with a virtual silent auction.
"Spivey Law Firm, Personal Injury Attorneys, P.A. is proud to be sponsoring 'Wild About Crow' again this year. CROW needs our assistance, especially after Hurricane Ian, to assist injured animals and remediate and revive its Sanibel campus. We at Spivey Law Firm, Personal Injury Attorneys, P.A. urge residents and visitors to attend and support CROW's efforts to help our wildlife," said Fort Myers Accident Attorney Randall Spivey.
Attorney Spivey is a Board-Certified Trial Attorney, which is the highest recognition for competence bestowed by the Florida Bar. This is a distinction earned by just 1 percent of Florida attorneys. He and his associates have handled over 2,000 personal injury and wrongful death cases throughout Florida, and our clients have received over $219 million dollars in settlements and verdicts. If you or a loved one is injured because of the negligence of another, please contact us 24/7 at 239.337.7483, toll-free at 1.888.477.4839, or online at SpiveyLaw.com.